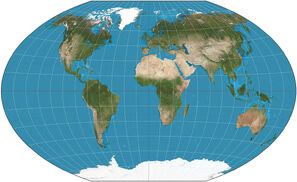 On the main page the two major ways to use mobile internet in another country have been presented. You can either use roaming through your home provider or buy a new SIM card in the destination country. This wiki is mostly about the second way as international roaming is still extremely expensive outside of common roaming zones. On this set of pages covering "All countries" a third way is presented: using an international or regional SIM card, eSIM profile with data or a data plan in a bundle with a WiFi-hotspot.
There are many international "roaming SIM cards" or "Travel SIMs" with data on the market catering for tourists, travellers or migrant workers. They offer either worldwide data roaming or data in certain regions or countries. In the past these roaming SIMs used to be less popular and could only obtain a small niche market.
Using international roaming through your home mobile provider is reliable and easy to handle. It only requires to allow data roaming on your device and you are set to go. But this comes at a very high price in some places. That's why the purchase of local SIM cards is endorsed in this wiki. In most countries of the world you can buy a prepaid SIM card with data for a much lower price on location. But this involves some effort: You should know the local offers, speak a language that is understood, and need to go to a telco store at a place where you rather like to do different things. In some countries you need to show your ID document for registration and need to obey some special rules.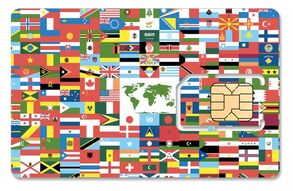 International SIM cards as a another alternative were designed to take away the hassle of a local purchase while they were supposed to work flawless like your home provider. In practise, they were quite overpriced, only with a small discount to international roaming of major network providers. Some were even more expensive. And only few of them really worked in all the places where they promised to work. There were many complaints on this or other review sites about some of these providers. That's why international SIM cards stood in the shadow of the other options and did never really compete. When you still need to order a SIM online, wait some days for delivery and need to do some adjustments in your phone to get it working, you might as well go straightaway to a telco store in your travel destination and let the shop assistant do the thing.
Then two things changed in the 2010s: the first common roaming areas offering "free roaming" or "roam like at home" appeared in Europe and other regions from 2017. This put pressure on prices, as roaming with your home provider became much cheaper as long as you stay within the defined roaming zone. International providers needed to lower prices as well to compete. About the same time the advent of the eSIM started. By using eSIM profiles instead of traditional (or physical) SIM cards, you can save time and visits to local stores and will be able to set up your data supply ahead of your trip. For the first time you can go online before or during your trip, buy a data plan, load down the eSIM code to your phone and are ready to go in your roaming country. Still, many of them remain more expensive than local data offers, but are quite cheaper than roaming through your home provider making it a viable alternative to be used abroad (outside of "free" roaming unions like the EU). That's why many providers of "international" SIM cards have doubled their SIM offer to eSIM or have completely switched to eSIM in the last years. Though, for eSIM you still need one of the rather limited offer of eSIM-compatible devices that is expected to grow soon. In addition these offers can now be managed much easier by using the app, that is offered by most providers of this list.
Right now you have different options to use mobile internet in a foreign country:
Option

for abroad

Roaming with your

home provider

International

SIM card

International

eSIM profile

Local

SIM card

Price

for data

expensive

(outside of free zones)

variable

to expensive

variable

to cheap

cheap
Set-up

price

none
SIM card fee

and delivery

minimal to

none

SIM card

set-up fee

Rules
home country
roaming

provider

roaming

provider

local
Requirements
active home plan
none
eSIM-compatible

device

variable, like ID

registration etc.

Purchase
automatically

enabled*

online

before trip

online, before

or during trip

local in store

at destination

Effort
none
order, delivery
order, download
going to store
Coverage
mostly worldwide
world, region,

or country

world, region

or country

country (or free

roaming zone)
*You may need to contact your home provider to enable roaming
The home provider option is still the best way to go within free roaming zones. Here you can mostly go without worries. Look on the map before your trip, that no border to an area outside of your roaming zone will be close to your location. If there is, better make a manual network selection to a provider from within. Some providers have special offers or extended roaming zones to compete for local customers and may be an option too.
Going to other continents or regions, roaming rates are still generally far overpriced. Here you have the option to either enter the local market as it's shown on the other pages of this wiki. Or you can go for an international SIM card or eSIM which is shown here. Which way is better, depends on your data needs, device, journey, destination, budget and other aspects. Buying a SIM card at a local store at your destination usually gives you the best price. But you need to know or read some of the information about the country that we offer on this wiki. There may be local requirements for registration or limitations to your access because of censorship or other legal constraints. If you want to set up your data provision ahead of your trip or you plan to visit multiple countries in a short time or if access to a local SIM is not available, an international or regional SIM card may be the better choice. While you pay slighly more than on the local market, you can purchase a regional SIM covering several countries that you plan to visit while the local offer is often limited to national boarders.
International or regional SIM cards are collected here in this section. We can't guarantee that they work everywhere as promised by the provider. If there have been issues in the past, it's mentioned in the text. Always compare these offers with local SIM cards in your destination country shown in our other articles and available roaming offers in your home country to make up your mind which way to go.
International SIM cards have two main pricing models: per-country/per-region or global data packages valid for a limited time, and per-MB pay-as-you-go pricing. Some operators support both, but the per-MB price offered by these operators is often high (10¢/MB or more). The following table compares these models:
Pricing model
Typical rates
Pros
Cons
Good for…
Data

packages

Europe: 2 GB for 30 days €17

Asia: 3 GB for 30 days €35

Cheap: around

1¢/MB or less

Inflexible: valid for fixed

time and amount of data

Tourists who stay in one region for

several weeks, moderate data users

Pay-as-

you-go

Europe: 1¢/MB

Asia: 3¢/MB

Flexible: always

usable for same price

Pricey: more expensive

per-MB than packages

Business travelers who often visit many countries for

a short time, chat/email only users, as back-up option
Because of the huge amount of offers, international roaming plans with data are split into three articles here based on their different platforms:
Most of the mentioned providers on our list only accept payment in their home currency. It's recommended that you use a debit or credit card without currency conversion fees to purchase these plans, if your payment card is based on a different currency.