Basics

[

]
The only inhabited island in the British Indian Ocean Territory is Diego Garcia. Almost the only people allowed to enter Diego Garcia are members of the United States and British militaries.
Although the de jure currency is GBP (Pound Sterling), the de facto currency is USD (US Dollar) because the US military's deployment considerably outnumbers the British military's deployment.
Sure is the only provider in the territory. They operate two different networks: Sure's new 4G service operates on band 20 (800 MHz) with voice service through VoLTE. Sure advertises a speed of 3.3 Mbit/s with effect from 2021. They also run the old foneplus 2G network for voice only.
Sure

[

]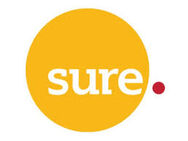 Sure 4G network

[

]
A new 4G SIM card costs $10.
The following 4G data bundles are available to purchase for 30-day periods:
| Price | Data | Package |
| --- | --- | --- |
| $10 | 1.2 GB | Surf 10 |
| $15 | 2.3 GB | Surf 15 |
| $20 | 3.5 GB | Surf 20 |
| $50 | 9.5 GB | Surf 50 |
| $100 | 21 GB | Surf Max |
foneplus 2G and WiFi

[

]
Their old 2G legacy network is called foneplus. It's not suitable for data use, but they have installed WiFi hotspots throughout the island. Hotspots are located at the Sure office, Seamen's Center, MWR locations Downtown (Island Room, Food Court, Peacekeeper Inn, O Club), the PAX Terminal, Yacht Club and the Filmau Club (see map).
Look out for a foneplus SSID when to turn on your WiFi. They charge following rates for their WiFi:
daytime: 5am – midnight - $4.40 per hour (in per second charging)
overnight: midnight – 5am - $4.00 per hour (in per second charging)
You can buy your foneplus top-up cards at the Sure office or using vending machines. Sure foneplus cards come with a $10 or $20 initial value, but you can top up with as much as you like. $10 cards are available in the Sure office only.
More info

[

]