Basics

[

]
The only inhabited island in the British Indian Ocean Territory is Diego Garcia. Almost the only people allowed to enter Diego Garcia are members of the United States and British militaries.
Although the de jure currency is GBP (Pound Sterling), the de facto currency is USD (US Dollar) because the US military's deployment considerably outnumbers the British military's deployment.
Sure is the only network operating in the territory.
Sure

[

]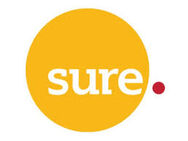 Sure's 4G service operates on band 20 (800MHz). Sure advertises a speed of 3.3Mbps with effect from 1st March 2021. A new SIM card costs $10.
The following 4G data bundles are available to purchase for 30-day periods:
| Price | Data | Package |
| --- | --- | --- |
| $10 | 1.2 GB | Surf 10 |
| $15 | 2.3 GB | Surf 15 |
| $20 | 3.5 GB | Surf 20 |
| $50 | 9.5 GB | Surf 50 |
| $100 | 21 GB | Surf Max |
More info

[

]