This is an overview about our country pages in Europe. The 6 (in mobile version) or 8 (in desktop version) most popular countries of this continent are listed with an icon on top. If you can't find the destination you are looking for, check the alphabetical list below with all European countries.
Coverage Edit
All countries and territories of Europe are covered now in this Wiki.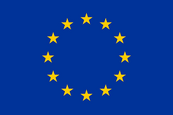 In 29+3 countries and territories of Europe which belong to the European Union (EU) and the wider European Economic Area (EEA) special roaming rules between countries are enforced. Check them out in detail on the European Union site.
Residents of the EU don't need to buy a local SIM card anymore for periodic visits to other EU countries as they can roam there at domestic rates on most of their home SIM cards. Travellers to the EU/EEA now have the choice to buy a local SIM card in the first EU country they enter and use it at domestic rates in all others.
Trending pages
All items (53)
A
B
C
D
E
F
G
H
I
K
L
M
N
P
R
S
T
U
Community content is available under
CC-BY-SA
unless otherwise noted.