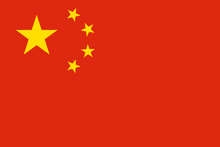 The People's Republic of China is a very special country to buy a local SIM card. Although almost every mobile device is produced here nowadays, buying a SIM card can be quite complicated, especially as very few people understand or speak English and you'll face some restrictions.
Basics

[

]
This article applies only to mainland China and doesn't refer to the "special administration regions" of Hong Kong and Macau, where other legislation applies and other providers operate (see Hong Kong and Macau chapters).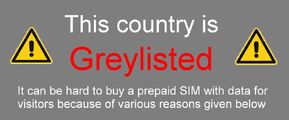 Networks

[

]
China has three national networks:
China Mobile (中国移动)
China Unicom (中国联通)
China Telecom (中国电信)
All three are state- (or "people's-") owned and controlled. China Mobile is the largest mobile provider of the world with near 925 million customers and almost 60% share of the market, followed by China Unicom with 20% and China Telecom with 20% market share.
A fourth network, China Broadcasting Network (中国广电), is currently building a 5G network that will be shared with China Mobile.
Frequencies, compatibility and coverage

[

]
Network
2G/GPRS
3G/UMTS
4G/LTE
China

Mobile

900, 1800 MHz
TD-SCDMA (discontinued)
FD-LTE: (900), 1800 MHz - see below

TD-LTE: 1900, 2000, 2300, 2500, 2600 MHz

Bands: 3, (8), (34), 38, 39, 40, 41

China

Unicom

900, 1800 MHz (mostly discontinued)
900, 2100 MHz

Band: 1, 8

FD-LTE: (900), 1800, 2100 MHz

TD-LTE: (2600 MHz)

Bands: 1, 3, (8, 41)

China

Telecom

CDMA

BC0 (mostly voice-only)

EVDO

BC0 (mostly discontinued)

FD-LTE: 850, 1800, 2100 MHz

TD-LTE: (2600 MHz)

Bands: 1, 3, 5, (41)
All numbers and bands in italics are not compatible with most GSM-based devices sold outside China. All frequencies in ( ) are rare and limited to a few locations.
China Telecom uses a CDMA network which is incompatible with all GSM-phones purchased outside China. Only certain "global" CDMA devices can adapt to their frequencies (for more details see China Telecom section below). 
2G: China Mobile's and China Unicom's 2G (up to EDGE speed) are compatible with common GSM/2G phones (although US-models need quad-band).  
3G: China Mobile's 3G service is based on a weird Chinese-made TD-SCDMA standard, which unfortunately is not compatible with any phones from outside China. Again, if you brought your own phone from outside China, you will not be able to use 3G on China Mobile's Network. 
Only China Unicom's 3G network is compatible with any unlocked phone that supports 2100 MHz 3G, which covers most modern smartphones in up to HSPA+ speed (max. 21.1 Mbit/s).
4G/LTE: LTE started in 2013 on China Mobile as TDD-LTE on 1900, 2300 and 2500 MHz, which is now starting to be used in other countries too. Certain phones like the iPhones 6/7 are usable on China Mobile's TDD-LTE 4G network. China Unicom and China Telecom were given licenses for 1800 MHz 4G FDD-LTE which are much more compatible with most 4G phone models worldwide and are now already used in most cities.
The reasons for this frequency mess-up are described in detail by Michael Jennings: here (His story is still accurate, but needs an update: In early 2014 China Mobile teamed up with Apple and since then the biggest operator of the world sells the iPhone at last).
China Mobile's LTE is based on TD-LTE (bands 38-40) which is used in very few regions of the world and therefore not compatible to many devices. In 2017 first antennas with usual LTE band 3 on 1800 MHz were employed at tourist areas like the Bejing airport and town centre, but remain limited to these few spots. In 2019, China Moblie was finally given licenses to use FDD-LTE, Band 3 (1800MHz) and Band 8 (900MHz) by refarming GSM frequency, but performance on FDD-LTE is heavily affected by network congestion, and coverage is not as extensive as TDD-LTE.
In 2014 China's regulator released MVNO licences to different companies. Mi Mobile (小米移动 电话卡) by manufacturer Xiaomi started in September 2015 both on China Unicom and China Telecom. SIM cards are only available online to be sent to a Chinese address and registration can be made only with Chinese IDs. That's why they aren't listed (more info in Chinese here).
Coverage

[

]
China Mobile has the best coverage in the country, covering the whole nation in 2G. But you will get it only in up to EDGE speed (around a max. of 320 Kbps). This is sufficient for phone calls and texts and basic data like: maps, WAP sites, instant messaging. Not holding a phone with TDD-LTE, China Mobile's 2G is pretty useless for mobile internet or VoIP calls, and its FDD-LTE coverage is incomplete and slow even where it is available. It's better to go with China Unicom on 3G/4G, which still has reasonable coverage, or China Telecom on 4G only.
Starting up

[

]
While it has become more difficult to get a local SIM card recently, the process is still relatively painless, but slow. With recent government crackdowns on unofficial sales of SIMs, it is generally no longer possible for a non-citizen to buy a SIM card from a street vendor; you will have to go to an official store. Be sure to have your passport and something showing your address in China, like a hotel address card or your temporary residence registration form.
The quickest way is to show them the Chinese name of one of the plans below and point at your phone. You should get that plan or something close to it. Don't expect anybody to speak English in the smaller towns, but in the big cities, stores in tourist areas or close to universities will have at least one English speaker. Stores at the airport will definitely have English speakers, but will also charge more and offer higher-priced service plans than a store in the city or town proper.
While you may ask a Chinese to 'borrow' his ID card to get a SIM online or from a street vendor to skip the above, you should know that behind the strict identification requirement is to track someone down in case of 'politically incorrect' use of the cell phone, and signing up in such a way is in itself a criminal offense.
Start-up prices for the SIM cards can be very variable depending on the number. While a 8 in your number means good luck and an extra surcharge, a 4 in contrast is seen as bad luck and the SIM will be discounted. Stick to the standard or "unlucky" numbers; for China Unicom, at least, terminating a plan with a "lucky number" attached in the first month incurs an unclear "lucky number termination fee".
China's operators don't charge for new basic SIM cards (replacements for lost SIMs are generally 5-10 RMB depending on whether the SIM you lost is issued in the province or city you are trying to replace it in). You only need an initial top up, enough to cover the first month's charges to the closest 30 or 50 RMB. Note that if you are 27 or younger, the best deals are to be found at university campuses; "student special" offers available nowhere else are for sale there year round, but the biggest bonus credit and data offers are to be found at the start of the school year, in the first week of September. Anyone 27 or younger can sign up, you just have to be physically present at a carrier store on or near a university campus when carriers set up either pop up stands or have staff going around handing out free SIM packets (take to the carrier store to activate, you will get the offer printed on the packet).
Data rates are generally low: all providers have lowered their maximum default rate to 60 RMB per GB, and for almost all monthly plans, overage rates are even lower. From 2015 all providers have also started to roll over unused data allowances in bundles over to the next month, except for certain promotional bundles and high-speed allowances on "unlimited" plans.
Another option is to buy a Hong Kong-based SIM or a SIM from abroad and use it roaming in mainland China. Most operators in Hong Kong sell SIMs with reasonably priced data packages that allow access to websites ordinarily not allowed (see censorship) as well as cheap voice calls and texts. Many of the Chinese issues below can be avoided by doing so (no real name registration, no advertising texts, plan bundles that count 30 days from activation rather than by calendar month) at the cost of somewhat higher prices on voice, text, and data (still well below roaming from most other countries). That's why some offers of HK-roaming SIMs and SIMs from abroad are added at the bottom of this article. However, those offers no longer provide a mainland number. There are some longer validity options, such as Three or MultiByte's SIM cards from Hong Kong's section, which provide up to 1 year validity.
Usually all three sizes of SIM cards are available. If not, someone will cut it to size for you.
Real name registration and face scan

[

]
A real name registration policy for mobile users in China was issued in 2010, requiring people to show their national identification card and complete a registration form when purchasing a new SIM card to activate mobile services. Since 2013, all new mobile phone users have to register their real names in order to use any services, and new third party vendor policies means that retail stores and street stands will no longer sell unactivated cards (they are no longer paid commission if the SIM is activated at the carrier store).
In 2019 new measures requiring operators to carry out facial recognition scans of customers as part of the user identification and verification process came in to effect. The rules oblige operators to perform the check on new customers or subscribers signing up for a new service. Alongside the facial recognition scan, providers were instructed to make it clear to customers that they must not resell SIM cards to third parties. Finally, operators must also allow customers to check which mobile numbers have been assigned to them, to ensure that others have not wrongfully registered a phone line in their name.
Regional organization

[

]
All three providers are organized regionally. You get a SIM card with mobile phone number associated with region of purchase (area, province) like in the USA or Russia. All calls are charged equally nationwide, around 0.1-0.2 RMB per minute outgoing with unlimited incoming calls included on all offers currently available to the public. International (IDD) calls can be very expensive, however, and often not enabled at all. All three providers are now selling voice, text, and data plans valid nationwide. There are no more new in-province-only plans available to foreigners. Providers can still sell certain area-specific data packages, however, but these are usually add-ons (there are a few SIM starters with local-only data rates but only sold through third party stores; as a foreigner with no Chinese ID you can't buy those) and have to be clearly marked.
Plan pricing still varies to some degree, however (the prices listed below will be for Shanghai as a reference point). Poorer inland provinces will usually have cheaper pricing than richer coastal provinces. Depending on your itinerary, you can buy a SIM at your first port of entry or transit point, or wait until you get to your ultimate destination and buy a SIM there, and you will not be surprised by out of province surcharges either way once you leave the province your SIM was issued in.
Billing Cycle

[

]
All mobile providers in China start their billing cycle on the first day of every month regardless of when you start service. Ask your provider when you start up what your options are if you are activating close to the end of a month. At China Mobile or China Unicom, you might be offered usage-based billing (按量计费) or half-billing (半价半量), where you pay for half a month and get half of the full allowances for that month. China Telecom automatically prorates usage allowances and price to the day.
Topping up

[

]
With the addition of top-up functionality to WeChat, support for foreign credit and debit cards, and an update making the whole process available in English, there is no longer a need to search for a store selling top-up vouchers or go to the carrier with cash. Download the WeChat app (no geo-block) and set up an account with your phone number in your home country before you leave. Activate the WeChat Pay functionality and add your credit or debit card (Visa and MasterCard supported). Once you have your Chinese SIM, go to the WeChat Pay screen, tap "Mobile top-up", type in your Chinese phone number, select the amount you wish to top up, and type in your WeChat Pay PIN. This will not work for the initial top-up required to start service, however; you will have to have some cash or a UnionPay card ready for that.
Running out of credit is not a good idea, as your phone may be blocked for incoming calls too. This depends on the provider. China Mobile only offers an overdraft option, and only if you have been a customer for some time. China Unicom may allow incoming calls even with a zero balance depending on your plan. Ask when you activate.
Further particularities

[

]
You will get a lot of advertisements, which you can't block. Ad text messages are the least annoying and can be deleted right away. But you will get calls in the middle of the night as well with only one ring. The idea is to make you call back an expensive premium number, so don't call it back. If you have a Hong Kong SIM, you may instead find banks and lenders cold-calling you advertising personal loans. These are easy to avoid by rejecting calls from numbers starting in 852. On China Unicom, you will also get the data balance popping on your phone every time it disconnects from the network and this can be quite often.
Even if you choose to try to stick to WiFi instead of purchasing mobile data, you should know that a lot of public access points in places like Starbucks, McDonald's or at airports need a verification code to be sent to a Chinese mobile number, which you need to provide. If you wish to go this route, then you can still consider a cheap plan with a minimal amount of data or a daily rate.
Instant messaging has become the main method of communication in China. Almost everyone uses WeChat, WhatsApp is less preferred and sometimes available, sometimes blocked, Skype is an option too, but certain other apps like LINE and KakaoTalk are always blocked.
Suspending your plan

[

]
All 3 major carriers have an unclear cancellation policy. Officially they require you to cancel (销户) your plan and account when you leave to avoid being blacklisted. Account termination must be done in person, and cannot be done over the phone.
If you leave the country without properly terminating your plan and account, you will not be able to re-register a new SIM/phone number on subsequent visits to China. Plan termination of a SIM/account require you to visit one of the branded stores of the operator with the original ID used to register the SIM, otherwise the system will draw your balance through monthly plan deductions until the balance reaches zero and will release your number 90 days later. If you return to China at a later date and wish to register and activate another SIM/phone number, you will be required to pay the 90 days worth of monthly fee of the offending prepaid account, for the period when your account is sitting at zero balance prior to your number being released.
If you let your SIM/account lapse in this fashion more than once, you will be blacklisted and not able to register future SIMs through the normal proper channels. Cancellation of prepaid plan is also only allowed if your account balance is 25 RMB or less, but if you have more and don't care about keeping it for future use, you can just add enough add-on services to drain your account, then cancel it.
Other users reported no problems just to leave without cancelling. So check locally with your provider about termination. Specific to China Unicom, this issue can arise if you are activated as a postpaid (后付费) customer so make sure your account status in their system is prepaid (预付费) after activation. New procedures are supposed to be in place to require a foreigner to place a 500 RMB deposit for postpaid service, so this should no longer be able to happen without knowledge and consent, but make sure on your service agreement just in case. In addition, the new 5G plans come with a commitment period if you choose to sign up under the discounted rate, and refusing to pay back the discount if you leave before your year is up will also result in blacklisting. If you have been affected by the blacklisting and don't wish to pay, your only option to use a SIM from Hong Kong, Macau, or abroad.
IDD calls

[

]
Cheap foreign (IDD) calls can be made from landlines using special long-distance value cards called "IP cards" or using VoIP from your mobile if you have a stable 3G/4G connection or a WiFi access. Be aware that an IP card costs about 20 to 25 CNY and has a credit of 100 CNY!
Censorship

[

]
The censorship in China is so widespread and notorious that it needs to be addressed in more detail as it will certainly hamper your internet access and operations. This is often referred to as "Great Firewall of China".
Access to a lot of websites is simply blocked. Not only political, but usual sites like Facebook, Twitter or YouTube. In particular Google including Gmail, Search, Maps, etc. are blocked since it discontinued its cooperation with the Chinese authorities. Here is an updated guide of the most important websites that are inaccessible right now in China: Websites blocked in China
All social messaging (like WeChat or Whatsapp) and even text messages are screened and monitored for certain terms and can be censored. This surveillance normally applies to texts in Mandarin (Chinese) language only and English will not be filtered. However, it's not just what you say, but who you know; if someone you add as a friend on WeChat is caught in a criminal investigation, the authorities may go after their WeChat friends, including you, to find potential accomplices. Don't add someone you don't know personally.
The usual way to circumvent this blocking is to use a VPN or proxy app or software. Before travelling to China, you should download and try out some of them and possibly sign up to and familiarize yourself with one. Make sure that they are not blocked as the Chinese government or operators (esp. China Unicom) try to sniff and kill the connection if they detect a VPN. You should also change your DNS server to a server outside China.
From February 2018, the Chinese government planned a total ban of VPN services in the country. All local providers are ordered to effectively block all VPNs and thereby close access to many foreign sites. As can be seen, VPN providers can still find ways to bypass it, but outages are somewhat more frequent than before, and VPN connections are not running as fast as they have been. Apple has already removed major VPN apps from its app store. To be sure to have access to vital sites, roam with an international SIM card (even one from Hong Kong or Macau) in China, as these restrictions don't apply to roaming SIM cards from abroad.
Access to VoIP (Skype and some others) is not restricted (unless the app itself is specifically banned, for example, Google Voice, Facebook Messenger, Line, and sometimes WhatsApp) and tethering is allowed on all Chinese SIM cards.
China Mobile (中国移动)

[

]

Normally, China Mobile should not be part of the list as it uses a very own and totally incompatible 3G version called TD-SCDMA. It has the most developed 4G/LTE network too, but again it uses a very Chinese TDD-LTE which is only just starting to be used in a few other countries. For 4G 1900 MHz (band 39), 2300 MHz (band 40) and 2500 MHz (band 41, compatible with band 38) on TDD-LTE are employed. It is also now using 1800 MHz (band 3) and 900 MHz (band 8) LTE in larger cities, but this coverage is not yet strong enough to be considered fully reliable.
On the other side, it's by far the biggest operator of the world with more than 800 million customers (that's more as twice as much as all mobile subscribers in the US on all networks together), and there are operators outside China adopting TDD-LTE as well. In 2015 it had 250 million 4G customers alone, that's more than the next five 4G providers in the world combined. So we should make an exception.
Without doubt, it has the best coverage in all provinces and is your first choice for voice and text as theses rates don't differ so much among the providers. For data you will probably get only EDGE speed up to 384 kbit/s, but often slower. So desktop websites, VPN use (see above) or VoIP are not feasible on China Mobile on older GSM devices. On devices with FDD-LTE only, expect coverage to only be available in cities, and to be slower than you would find at home due to the sheer number of users. Newer phones (generally 2017 or later) now often include at least some support for China Mobile TDD-LTE frequencies. Google Pixel global version and iPhones 6S and newer include full support for China Mobile, including TD-SCDMA and TDD-LTE.
Availability

[

]
In most cities, China Mobile used to sell their prepaid cards not under its own brand name, but under other names like Easy Own (神州行= Shénzhōuxínɡ) or MZone ( 动感地带 = Dònggǎn Dìdài). This has been phased out in some cities. From 2015 China Mobile 4G branded SIM cards are sold in the centers where LTE was launched. Prices and composition of the plans vary by province (plans for Shanghai are provided below for reference).
To add value, refer to the WeChat method mentioned above first. If you need to use cash, go to a convenience store or a carrier store. At a convenience store, they'll sell a scratch-off card, dial 138-0013-8000, press "2″ for English, then press "1#," and enter the number printed on your voucher or card. If you do the top-up at a carrier store, there will be machines that do direct electronic top-ups to your number, so no voucher is necessary. Change the language on the machine to English and follow the instructions.
For cheaper international calls, you need to activate IDD prefixes, which can be done at time of activation. Prefix 12593 costs 1 RMB per month but does not require a deposit. For IDD call prices using this prefix, see here.
You can check your balance at any time by sending an SMS with the text "ye" to the number 10086. If you have a data plan, you can send an SMS with the text "1091" to 10086, and you'll receive a reply stating how much data you've used and how much is remaining.
Update Jan. 2020
Due to the current situation regarding the Novel Coronavirus, China Mobile is actively monitoring if SIM cards issued in the Hubei Region roam on foreign providers. Please keep this in mind when purchasing a SIM card in that region.
Data plans

[

]
In most provinces like Shanghai or Beijing, new subscribers are now required to pick a base plan first. Note that base plans and add-ons can vary between provinces. The following is for Shanghai:
New 5G plans are now available. The following plans are available:
| Price | Voice | Data |
| --- | --- | --- |
| 128 RMB | 500 mins | 30 GB |
| 158 RMB | 600 mins | 40 GB |
| 198 RMB | 1000 mins | 60 GB |
| 238 RMB | 1000 mins | 80 GB |
| 298 RMB | 1500 mins | 100 GB |
| 398 RMB | 2000 mins | 150 GB |
| 598 RMB | 3000 mins | 300 GB |
The 30 GB, 40 GB, and 60 GB plans operate at a lower network priority than the others; you may see slower speeds during peak times or in busy areas. Overuse is at 5 RMB per GB up to 3 GB, then 3 RMB per GB after. When overage fees reach 500 RMB, data will be cut off and you must contact customer service or go to a store to authorize further usage for the rest of that month.
The lowest rate to be found is on the daily-rate SIM. This SIM is named different things in different parts of the nation, but if you show the staff you want a 日租卡 they will understand. This offer is essentially the same across the nation: 18 RMB per month, data outside a package is charged at a daily rate of 1 RMB for 1 GB. Note that this means that if you go even 1 MB over, you are charged another 1 RMB.
Their 4G global plans (4G飞享套餐) all include both local voice minutes and mobile data, with free incoming calls (e.g. valid in Beijing and Shanghai and similar to most other places):
| Price | Data | Voice |
| --- | --- | --- |
| 88 RMB | 3 GB | 220 mins |
| 138 RMB | 6 GB | 450 mins |
| 188 RMB | 10 GB* | 700 mins |
| 238 RMB | 10 GB* | 1200 mins |
| 288 RMB | 20 GB* | 1200 mins |
| 338 RMB | 40 GB* | 2000 mins |
| 588 RMB | 60 GB* | 4000 mins |
/*Plans that cost 188 RMB or more are "unlimited" with an unclear throttling policy, but probably follows the cheaper "unlimited" plans below. In addition, there are lower tiers available in lower-income provinces.
There is also a set of lower-priced GoTone "unlimited" plans (全球通畅享套餐) with fewer minutes and lower prices available:
| Price | Full-Speed Data | Dom. Voice | IDD Voice |
| --- | --- | --- | --- |
| 88 RMB | 10 GB | 200 mins | 50 mins |
| 128 RMB | 20 GB | 300 mins | 100 mins |
| 188 RMB | 30 GB | 500 mins | 200 mins |
| 238 RMB | 40 GB | 800 mins | 300 mins |
IDD minutes are valid for calls to Hong Kong, mainland US, Germany, France, Australia, South Korea, Singapore, Mongolia, and Malaysia.Throttling policy beyond the full-speed allowance is 1Mbps up to 100 GB, then 128kbps until the following month. You can opt out of the 1Mbps throttling tier by activating the "speed-up pack" (提速包) with your plan, which will instead charge you 5 RMB per GB used until 100 GB (there is no way to opt out of the 128kbps throttling). However, pricing for this can vary by province; for example, below is the "unlimited" pricing for Guangxi province, near Vietnam:
| Price | Full-Speed Data | Voice | Additional SIMs |
| --- | --- | --- | --- |
| 98 RMB | 20 GB | 100 on-net, 300 all-net mins | 1 |
| 138 RMB | 30 GB | 650 all-net mins | 3 |
| 188 RMB | 30 GB | 300 on-net, 1000 all-net mins | 4 |
| 238 RMB | 40 GB | 1000 on-net, 1000 all-net mins | 4 |
Additional SIMs to the same allowance of minutes and data are included in the plan price here, while for Shanghai plans it costs an extra 20 RMB per month on top of the plan price to link up to 6 additional SIMs (charged to the main user). In addition, there are monthly data-only add-ons (流量可选包):
| Price | Data |
| --- | --- |
| 10 RMB | 300 MB |
| 10 RMB | 1 GB |
| 20 RMB | 1 GB |
| 30 RMB | 2 GB |
| 50 RMB | 6 GB |
| 70 RMB | 12 GB |
| 100 RMB | 20 GB |
| 150 RMB | 50 GB |
| 200 RMB | 100 GB |
And longer-running data-only add-ons (季包 for 90 day packs, 半年包 for 180 day packs, 年包 for 360 day packs):
| Price | Data | Validity |
| --- | --- | --- |
| 90 RMB | 3 GB | 90 days |
| 150 RMB | 6 GB | 90 days |
| 180 RMB | 6 GB | 180 days |
| 210 RMB | 9 GB | 90 days |
| 300 RMB | 12 GB | 180 days |
| 360 RMB | 12 GB | 360 days |
| 420 RMB | 18 GB | 180 days |
| 600 RMB | 24 GB | 360 days |
| 840 RMB | 36 GB | 360 days |
These are usually not good value unless your usage varies a lot across months and/or you want a single "set and forget" data package for multiple visits.
These packages need to be activated in-store or online, if you know Mandarin. Other plans and packages may be available according to province. On all plans unused data rolls over to the next month.
There are also certain special packs only usable at certain times:
Night-time Data (休闲流量包): 10 RMB for 10 GB, valid every night 23:00 to 7:00
Peak Hour Data (早晚高峰流量包): 10 RMB for 1 GB, valid 7:00 to 10:00 and 17:00 to 20:00 every day
Month-End Special (月末流量包): 10 RMB for 2 GB, can only be activated and used the last 7 days of the month
Rollover is only available on the night-time pack.
Overuse fees on most non-unlimited plans are only 0.29 RMB per MB and having reached 60 RMB (at slightly above 200 MB) the rest of up to 1 GB is free. There is also a "safety" option (安心包) that adds an intermediate tier, so having reached 10 RMB, usage is free up to 100 MB, continuing in this way every 100 MB up to 60 RMB charged. Note that this makes excess data 60 RMB per GB, only capped at 500 RMB or 15 GB. You should make sure you know what your usage needs are and try to buy close to that amount.
More info

[

]
APN: cmnet
China Mobile Customer Service Hotline: 10086 (free, English available)
Website in Mandarin for China Mobile: http://www.bj.10086.cn/index/
China Mobile Hong Kong (for roaming in China)

[

]
Unlike China Unicom, China Mobile has its own network in Hong Kong. However, this doesn't prevent them from selling their own roaming SIMs for mainland China out of Hong Kong. They come with some benefits, like bypassing the Great Firewall, skipping registration, and being able to top-up with a foreign credit card. Additionally, China Mobile HK offers a bonus scheme for users, who reload online. However, their roaming SIMs are harder to find online, usually being limited to sales on eBay from third parties. If you are transiting Hong Kong on the way to China and have the time to step outside, there is a China Mobile kiosk on the arrivals level at HKG airport.
Regulations

[

]
No new SIMs with mainland number are sold anymore, due in part to the mainland registration regulations.
Additionally, CMHK SIM cards state on the packaging, that they should be activated in Hong Kong. This is a suggestion, not mandatory; there is a bonus of unlimited data in HK for exactly 24 hours upon activation (you will get SMS confirmation of expiry time), but if you don't plan on going to HK first, it can be activated from within mainland China with no issue by dialing *#130# on the phone, after signal is received.
Restrictions

[

]
Do note, that if your phone does not support China Mobile's TDD-LTE or TD-SCDMA technology (see China Mobile and Basics above), your 4G access will be limited to larger cities where they have standard LTE band 3 and 8 and you won't have 3G to fall back on, only EDGE.
Voice and data SIM cards

[

]
4G/3G China-HK Prepaid SIM Card costs HK$ 120 and comes with HK$ 114 of credit valid for 180 days. Basic data rate is HK$ 1.5 per MB capped at HK$ 48 daily. A HK$ 6 adminstration fee per month applies.
If you can't obtain this SIM, China roaming data packages can also be activated on these two SIM cards: 4G/3G Individual Traveler Prepaid SIM Card sold at HK$ 68 with HK$ 18 credit and 4G/3G Super Talk Prepaid SIM Card sold at HK$ 48 with HK$ 46 credit. However, the daily rate is higher for these two SIMs (HK$ 68), and voice and text are charged at higher rates. A HK$ 2 administration fee will be deducted monthly.
To the three SIM cards above these roaming packages for 30 days can be added:
200 MB: HK$ 38 - activation: *103*200*04#
2 GB: HK$ 98 - activation: *103*200*05#
4 GB: HK$ 168 - activation: *103*200*06#
Additionally, all 4G/3G SIMs now have an FUP on the daily unlimited rate. If you use more than 1 GB per day, China Mobile reserves the right to throttle your connection to not less than 128 kbps.
If you go over your data pack, you will be notified by SMS and your internet access will be shut off. You must unsubscribe from the pack, and you can choose to resubscribe to a pack or pay the daily rate going forward (an advantage over China Unicom's HK offering).
In addition to the above, three SIMs with fixed validity and a fixed amount of minutes, SMS, and data valid across mainland China, Hong Kong, and Macau are now available.
HK$ 98: 3 days, 50 minutes, 50 SMS, 1GB, link
HK$ 168: 10 days, 100 minutes, 100 SMS, 2GB, link
HK$198: 30 days, 100 minutes, 100 SMS, 4GB, link
Data-only SIM card

[

]
For data only they offer a 4G/3G China 10-day Data Prepaid SIM Card to be used in both HK and mainland China. This SIM is HK$ 108 for 3 GB of HK and mainland data. It can be used at a daily rate of HK$ 48 in HK or China (with 1 GB FUP). Take care; the initial validity period is only for 10 days, so it must be topped up before expiration for additional use. This SIM is resold and delivered globally by http://www.prepaid.com.hk. There is one add-on package offered valid for another 10 days:
1 GB: HK$ 100 - activation: *103*200*07#
You can buy new package before the old one is used up. Data from old package rolls forward in this case. If you run out of package data, you're switched to daily rate. You may want to buy multiple SIMs in advance instead, as the add-on rate provides much less data for the same money.
China Mobile has also now released a long-validity SIM, with 8GB data valid for 365 days for HK$ 388. This SIM can not be topped up; if you run out of data before the 365 days are up you must buy another SIM.
Topping up

[

]
These SIM cards participate in CMHK's top-up bonus scheme. The following bonuses apply for online top-ups, which can now only be done with a Visa or MasterCard issued from Hong Kong:
HK$ 30-49 for a 5% bonus
HK$ 50-199 for a 15% bonus
HK$ 200-299 for a 20% + HK$ 10 bonus
>HK$ 300 for a 30% + HK$ 10 bonus
Every top-up of HKD 50 or more extends validity for 180 days since day of top-up. Any smaller recharge only for 30 days unless previous validity was longer in which case previous validity is kept. Similar, but smaller bonuses are given for top-ups in store in Hong Kong.
Online account management

[

]
They have an online account management. There are two ways to log into account management: by SMS verification or by password. Former one works only if you're in mainland China or Hong Kong. So if you want to keep your SIM alive outside China it's recommended to create a password by clicking "prepaid SIM registration" on account management. You can consult your balance there and refill but you can't buy packages. It's also available as an app for Android and for iOS
More info

[

]
Query balance, both money and megabytes: dial *#130# .
APN: cmhk (for HK roaming SIM)
China Mobile Customer Service Hotline: 400-120-4000, no menus, direct line to a live person but domestic call rate will be charged
Website in English for China Mobile Hong Kong: http://www.hk.chinamobile.com/en/
China Unicom (中国联通)

[

]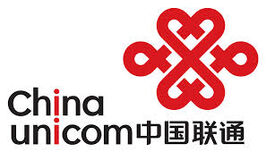 China Unicom is the 2nd provider in the country and should be your preferred choice for data as it's the only one that uses 3G UMTS up to HSPA+ speed on 2100 MHz like used in most other places in Asia, Europe or Australia (see Basics chapter).
Their coverage is not as good as China Mobile's but still reasonable and sufficient. They started FDD-LTE on 1800 MHz, which has now expanded to most cities and towns. They are now building a 5G network in cooperation with China Telecom. Still, they offer the widest compatibility with devices from other parts of Asia, Europe and Australia.
You must buy their SIM cards in their shops with registration (see Basics). As Google Maps are currently blocked in China, search on Yahoo or Bing to find the nearest store.
For cheap international calls you need to activate IDD prefixes. For IDD call prices using 17911, see here.
Unicom's plans are officially "contracts" and you should obey the termination rules given in the Basics chapter. If you are starting service in the middle or near the end of a month, ask what your options are: depending on your plan you may be given the option of pure usage-based billing until the beginning of the next month or the option to pay half your monthly fee and get half your allowances.
WO

[

]
China Unicom shops are now mostly co-branded with Unicom's subsidiary "WO." However, these days, with the 5G launch, they have mostly abandoned this as a separate brand so it is only used as a name for their retail stores.
5G Plan

[

]
China Unicom offers the following 5G plans, essentially the same prices and allowances as China Mobile:
| Full Price | Data | Voice |
| --- | --- | --- |
| 129 RMB | 30 GB | 500 mins |
| 159 RMB | 40 GB | 500 mins |
| 199 RMB | 60 GB | 1000 mins |
| 239 RMB | 80 GB | 1000 mins |
| 299 RMB | 100 GB | 1500 mins |
| 399 RMB | 150 GB | 2000 mins |
| 599 RMB | 300 GB | 3000 mins |
Overuse for all plans is at 3 RMB per GB. Data service is cut off once 600 RMB of usage is reached. Incoming calls do not count against your voice allowance. In addition, two "additional SIMs" can be added to share the data and voice allowance at a cost of 10 RMB per month per SIM.
4G Data King Plan (流量王套餐)

[

]
This is a plan for mid-tier users, who don't necessarily need "unlimited".
56 RMB: 200 minutes outgoing voice, unlimited incoming voice, 10 GB domestic data
Overage on this plan is 0.15 RMB a minute for voice, 0.1 RMB per SMS, and 0.1 RMB per MB up to 10 RMB after which data is free up to 1 GB. This can continue with no cap, effectively a rate of 10 RMB per GB.
"Ice God" (High Usage) Plan (冰神套餐)

[

]
China Unicom's previously "unlimited" plans are now simply high-usage plans with very low overage rates. The following is the general format in most cities and provinces:
99 RMB: 300 national minutes, 20 GB national data
199 RMB: unlimited talk, 40 GB national data
Instead of the previously offered tiered throttling, data overage is now charged, just very cheaply, at 3 RMB per GB. Data service is cut off at 600 RMB usage per month.
Additionally, some provinces also allow the option to share the unlimited plan among multiple people using additional SIMs (副卡). Using Shanghai as an example, two additional SIMs are can be added for 10 RMB each to share data with the first SIM.
4G Data-only / Web Surfing Pass (4G 上网卡)

[

]
This is a data-only SIM directed to modems, tablets, routers and MiFi's for heavy data volumes in 3G and 4G/LTE. You can use it in phones too, but it has no voice nor text. It is a one-off prepaid card without any obligations. Currently these options are available, valid for one year:
| Volume | Price |
| --- | --- |
| 18 GB | 160 RMB |
| 26 GB | 240 RMB |
| 52 GB | 480 RMB |
| 64 GB | 600 RMB |
They work immediately with any phone, tablet or laptop. There are other offers too depending on province.
Various resellers market the SIM cards of China Unicom abroad. They will be delivered from China to your home country. This gives you the advantage of an English-speaking support and a working option from the start, but comes with high surchages for their service. We mention three companies here below.
3G SOLUTIONS

[

]
3G SOLUTIONS is a reputable company which markets the products of China Unicom abroad for years. They send China Unicom Prepaid 4G SIM cards (valid for 30 days) from mainland China (not HK) to any place in China and abroad and do top-ups too.
Prepaid 4G SIM:

2 GB: US$ 23.00
3 GB: US$ 29.00
6 GB: US$ 39.00
10GB:US$49.00
20GB:US$69.00
Lyvcom

[

]
Lyvcom is an authorized distributor of China Unicom for selling into international visitor market segments in China and overseas. They sell China Unicom SIM cards abroad through the websites of Amazon US, Canada, UK, Germany, France, Spain and Italy with worldwide delivery for a premium. Lyvcom re-sells China Unicom's network in up to 4G/LTE speed and are valid for 90 days:
1 GB: US$ 25
2 GB: US$ 40
6 GB: US$ 75
Additional data is 0.20 CNY per MB. It contains 50 local call mins or 100 texts. IDD calls are possible. All incoming calls and texts are free.
After you order your SIM card, your must email: passport information, Amazon order ID, phone number of the SIM card holder. Detail instruction will be sent to you via Amazon messaging center once your make your order. The activation process won't shorten SIM card validation period, which only starts when you actually use the SIM card and it will be valid for 90 days from first use. Extensions are sold too. Be aware that data added via other channels except mychinaunicom.com may not be workable and may even suspend the card.
SIM Easy

[

]
SIM Easy has partnered with China Unicom to sell similar SIM cards with preloaded 3G/4G data packages abroad. They are available with free international delivery. During the checkout process a copy of passport page is required for official registration that they will do for you. These packages are offered on 4G/LTE up to 300 Mbps in all three sizes:
2 GB for 30 days: US$ 30
3 GB and 50 local mins for 90 days: US$ 42.50
6 GB and 50 local mins for 90 days: US$ 77.50
More info

[

]
APN: 3gnet
Customer Service (in English available): 10010
Website in Mandarin only: http://4g.10010.com
Airalo

[

]
Airalo has partnered with China Unicom to sell their tourist eSIMs. China Unicom eSIMs are available here. The eSIM comes with unlimited data with a FUP of 128 kbps after 3GB usage. The eSIM is valid for 5 days and non-rechargeable.
Unlimited Data for 5 days: US$ 15
Nomad
Nomad has partnered with Truphone to provide data plans to all Chinese travelers. Plans offered include a 1GB or 30GB 30 day plan that can be topped-up at any time. Shop here for plans.
China Unicom Hong Kong (for roaming in China)

[

]
China Unicom also operates a MVNO in Hong Kong. They sell roaming SIMs that work in both Hong Kong and the Chinese mainland. Unlike mainland China SIMs, data is not censored, and no registration is required. This does not affect your ability to access any websites, only services that require SMS verification (some public WiFi hotspots will send verification SMS to a Hong Kong number, most won't).
The China Unicom Hong Kong website is now in English, making the purchase and top-up process much easier than with mainland-based service. They also sell it through other platforms like Amazon.com or eBay.
Mainland recharge vouchers will no longer work with new Hong Kong SIMs due to the lack of a mainland number, and are still not recommended for those who hold existing, registered dual-number SIMs. In addition, note that you can now only use Hong Kong-based payment methods (Visa, UnionPay; 7-11 stores sell top-up cards) to add credit to the account. If you don't have access to these, you'll need to make sure the SIM comes with enough pre-loaded credit for your needs, or you can buy a CUniq plan in your home country that comes with data in China (prices vary).
Their new online shop now available in English with sites for the UK, US, Germany, Russia, etc. makes it much easier to order Chinese SIM cards. Delivery time will vary and a shipping fee is added to some countries. If needed, the necessary real name registration (see below) can be made on their website too.
Hong Kong offers

[

]
For voice and data in Hong Kong and mainland China they offer the Cross Border King 4G HongKong SIM for HK$ 99, with the same credit valid for 90 days from the date of activation. If you can not find the Cross Border King SIM in stock, the 4G Local Voice and Data Prepaid SIM is now functionally identical, but at a lower upfront price (HK$ 48 for HK$ 46 credit). Both are valid in mainland China, Hong Kong, Macau, Taiwan and Japan. Standard rate is HK$ 0.80 per MB (= HK$ 800 per GB!) in Hong Kong and the mainland (capped at HK$ 28 daily in Hong Kong only), and a high HK$ 0.02 per kb (= HK$ 20 per MB) capped at HK$ 68 per day for Macau, Taiwan, and Japan. These packages are available for Hong Kong and mainland China:
500 MB for 7 days: HK$ 48 - activation: *118*600#
500 MB for 30 days: HK$ 68 - activation: **118*601#
1 GB for for 30 days: HK$ 88 - activation: **118*504#
2 GB for 30 days: HK$ 148 - activation: **118*602#
These cards both charge a monthly administration fee of HK$ 6, applied at activation and on each 1st day of the calendar month again. Overage in mainland China is HK$ 0.8 per MB. They will be cancelled on the 8th or 31st day at midnight and don't auto-renew.
When you have exhausted the data in the package, you will get a text message informing you. You can then start a new package if you have sufficient credit in your account.
Finally, they have different data-only SIM cards for China, now all with 4G: 
There is no longer a hard cap on data-only SIMs; once high-speed data has been used up, data speeds will simply be throttled to not less than 128kbps. The 8-day SIM and the 30-day SIM can be topped up, the 15 day SIM can not. The following top-ups are offered: 
8-day SIM: HK$ 100: 8 days, 2 GB 
30-day SIM: HK$ 180: 30 days, 3 GB 
They also offer SIM cards that are only valid for Guangdong province and Hong Kong (see website). 
More info

[

]
China Telecom (中国电信)

[

]

Network

[

]
China Telecom uses CDMA (and thus EVDO for 3G) like (Sprint and Verizon) in the US and in a few other Asian countries, which is incompatible with GSM-devices (see above).
Their reliance on R-UIMs instead of the traditional North American method of storing programming data in the phone means that from overseas, only devices with both LTE and CDMA support as well as some older CDMA-only devices with SIM/R-UIM slots are capable of using their network for voice and text.
You also need to check that your device supports CDMA BC0. If you want LTE you need support for bands 1, 3, 20, 40 and 41. They have FDD-LTE across their entire 4G coverage area. To use LTE you don't need your device to be compatible with their CDMA network, but being without you would be limited to LTE coverage.
Furthermore, China Telecom has the smallest network with a market share of around 14 %. As a consequence, it has lower-priced plans and a long-standing practice of offering significant amounts of bonus credit with new subscriptions to attract more customers. For customers with compatible phones or tablets, China Telecom will most likely be a better deal. iPhone 5 and newer from Verizon and Nexus 5X/6P and iPhone 6 and newer from all carriers will also function with China Telecom without modification. Anything that supports China Telecom's frequencies will also function with China Telecom for data only.
Unlike China Mobile and China Unicom, China Telecom does not offer 5G plans on a stand alone basis; 5G service can only be purchased in a bundle with home internet. Thus, they can not be listed here.
Start-up and availability

[

]
Note that not every China Telecom store can activate SIM cards for foreigners- even in big cities like Shanghai, some China Telecom stores may ask you to go to one of the largest main locations in the city center for registration.
Initial top-up required varies depending on desired plan but monthly charges are taken from this.
Low-usage Plan (随心卡)

[

]
This SIM is intended for light data users. It costs only 30 RMB with same credit, and the monthly cost is 9 RMB for 300 MB data and unlimited incoming voice only. Data overage is 0.024 RMB per MB.
Daily Rate "King SIM" (大王卡)

[

]
This SIM costs slightly more per month with a daily rate for data. It costs 19 RMB per month for 100 outgoing minutes, unlimited incoming, and a daily rate of 1 RMB per 800 MB consumed in a day. This can stack; if you go over 800 MB on the same day you get charged another 1 RMB even if you only go over by 1 MB. In addition, data usage on Chinese apps made by Baidu and Alibaba are zero-rated.
"New" Monthly Plans (新魔都系列套餐)

[

]
These have been simplified to just two:
| Price | Data | Voice |
| --- | --- | --- |
| 30 RMB | 10 GB | 100 mins |
| 48 RMB | 15 GB | 200 mins |
Data overage on these is a very low 0.0029 RMB per MB (=2.9 RMB per GB), the lowest of all the usage-based plans on the market. Overage charges and usage are initially capped at 15 GB; call customer service or go to a store to have this cap removed if needed. For flexible usage, this is the best option available so far.
More info

[

]
APN: ctnet
Customer Hotline (in English available, if you are lucky): 10000
Website in Mandarin: http://www.189.cn
Roaming SIM cards from Hong Kong

[

]
To buy a roaming SIM card from the special administration area of Hong Kong for mainland China remains the most affordable solution right now, when you want to avoid censorship and VPN use. SIM cards in Hong Kong are still anonymous and bypass the "firewall" in mainland China. However, a certain surveillance can't be ruled out anymore. These SIM cards are sold on the streets of Hong Kong as well as marketed worldwide online. You won't get them in the rest of China. So be sure to use a reputable company for their service and buy them ahead of your visit to mainland China in Hong Kong or online.
In this article we only show the offers of the HK affiliates of the mainland operators China Mobile and China Unicom. Refer to our special Hong Kong chapter for other roaming options by further local HK network operators csl, Three and Smartone. Additionally, there are special roaming SIM cards by local Hong Kong MVNOs on the market like AirSIM and BNESIM that can be found in our All countries article and are distributed worldwide.
Roaming SIM cards from Taiwan

[

]
In recent months, two providers in Taiwan have finally started offering prepaid data service in China without censorship or the concerns about monitoring. If you are transiting Taiwan on your way to mainland China and want to buy one of the below offers, leave plenty of transit time, because they have to be purchased in town and can not be purchased at airport service counters.
Most notably, Taiwan Mobile is so far the only provider anywhere offering true unlimited data, without throttling or deprioritization, in China, and at a price that averages between NT$ 89 and NT$ 100 daily depending on the length of package you purchase (for example, a 7 day package costs NT$ 589, or roughly US$ 20). Their prepaid SIM does require registration with ID, however, so be prepared to spend some time in store.
GT Mobile is not offering true unlimited per se, but they have SIMs offering 50 GB daily with average cost of only a little more than NT$ 100 a day for the 6 and 9 day SIMs, with no registration required (= less time spent on set-up in store).
For more details, see the Taiwan chapter.
Roaming SIM cards from abroad

[

]
Recently, more options have become available from providers outside China (and Hong Kong) that offer reasonable roaming prices for mainland China. While these offers are more expensive than local SIM cards and Hong Kong roaming SIM cards too, they also skip Chinese censorship and are easily expandable in volume and time.
TravelSIM and AirBalticCard

[

]
An offer is given out from TravelSIM and their clones and copies based on an Estonian platform like AirBaltic card and others:
1 GB roaming data in China for 30 days: € 15
3 GB roaming data in China for 30 days: € 35
€ 0.015 per MB for 365 days: € 1
Check their and other offers from international roaming providers in our all countries section. Roaming is on 4G of China Mobile and China Unicom. Check technical specs of the networks and your device.
Travel SIM Asia

[

]
Thailand-based China roaming SIMs are significantly cheaper, but come with restrictions. TrueMove H in Thailand now sells the "Travel SIM Asia", a SIM which includes roaming in multiple Asian countries, including China:
Starter pack: THB 399
1 GB for 3 days: THB 150, activate by dialing *115*150#
"non-stop" (4 GB high speed, 128 kbps after) for 8 days: THB 299, activate by dialing *115*299#
The major restriction is that the roaming partner is China Mobile, which means that many phones will not be compatible, and that purchasing the SIM normally requires registration in person in Thailand. However, this SIM is also sold outside Thailand (Amazon US stocks the starter pack for varying prices depending on the seller- usually US$ 17-20, and it can be purchased at the Ap Liu street market in Hong Kong for HK$ 90 as of early December 2017) without registration required, possibly because it's not intended for use in Thailand. However, SIMs purchased outside Thailand can not be registered to True iService (online account), and can not be topped up on the TrueMove website either; a third party agency must be used.
Also note that Thailand does have its own censorship regime; certain websites will still be blocked (just not nearly as many as with a local SIM), and if you for some reason choose to violate Thailand's lese majeste laws, don't expect your SIM to remain functional.
SIM2Fly

[

]
This roaming SIM card issued by True's competitor AIS in Thailand is sold all over SE Asia and beyond. From now on it includes China Mobile and China Unicom roaming in up to 4G to its list of countries.
Their Asian SIM card with China included comes at 399 THB list price and includes 4 GB for 8 days. 1 GB can be added for 2 days at 119 THB or 4 GB for 8 days at 299 THB by USSD code. Top-ups can be made from abroad by mobiletopup.
While no Chinese firewall is enforced, the same Thai restrictions as mentioned under Travel SIM Asia above apply. So the lifespan of the SIM card is very limited without frequent top-ups.
eSIM: My SIM

[

]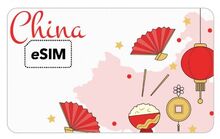 MySIM, a French MVNE offers a roaming SIM card on China Mobile without any restrictions of the Chinese firewall:
MySIM offers are available as SIM card and in eSIM format:
4 GB roaming data in China for 10 days: € 16.66
Other options

[

]
Free Mobile from France added China in their "19.99 € Free Plan" from 2018. You can have 25 GB 4G/LTE data each month in China(as well as Europe, North America, Australia, etc.). They use China Unicom network in China.
Other good options come from Ukraine and Russia for small amounts of data:
From Ukraine Kyivstar 250 MB per day at UAH 100 or Lifecell with 200 MB per day at UAH 55. For details check here.
DrimSIM from Russia with € 0.025 per MB is testing 4G/LTE roaming in China too. For details check their section here.
Purchasing/Renting a Phone or Portable WiFi with data SIM

[

]
UCOM Mobile

[

]
UCOM Mobile provides portable WiFi rental & prepaid data SIM sale in China mainland. They offer pay-as-you-go plans with 3 or 6 GB for short-term visitor at very high prices. You can place an order online and arrange pickup/drop-off in your hotel. Furthermore, they offer unlimited VPN service available to access blocked websites (Google, Facebook etc.) in China.
Klook Portable WiFi Rentals for travellers coming from Hong Kong or Taiwan

[

]
Their portable WiFi rentals are available for travellers coming from either of these countries via Hong Kong International Airport or Taiwan Airports. The routers can be picked up and dropped off at the same airport they were picked up. They offer unlimited 4G data at good rates and access to websites restricted by the Great Firewall. You must order the router in advance and pay using international credit cards or PayPal.
LoyoMobile

[

]
LoyoMobile resells HK- and mainland China SIM cards abroad with a substantial premium and worldwide delivery. Cross-boarder SIM cards by China Unicom HK and SIMs from China Unicom are offered. They offer free shipping to China and Hong Kong and deliver to the local hotel where you stay.