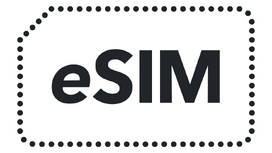 Basics

[

]
An embedded-SIM (eSIM), also called embedded universal integrated circuit card (eUICC), is a form of programmable SIM (subscriber identity module) that is integrated directly into the device and allows remote provisioning of carrier SIM profiles.
The surface mount format provides the same electrical interface as the usual full size, 2FF, 3FF and 4FF (= regular, mini, micro and nano) SIM cards, but is soldered to a circuit board as part of the manufacturing process. The eSIM format is commonly designated MFF2. The eSIM standard is based on 5 different specifications issued by the GSM Association (GSMA) called SGP.21 to SGP.25 (for details check here).
With remote SIM provisioning, no traditional SIM cards are used anymore. Instead, there is an embedded SIM (eSIM, eUICC) soldered inside the mobile device, that can accommodate multiple SIM profiles comprising of the operator and subscriber data that would have otherwise been stored on a traditional SIM card. The consumer sets up a contract with their chosen mobile network operator. Instead of receiving a SIM card, he/she will receive instructions on how to connect their device to the operator's remote SIM provisioning system. Often a QR (Quick Response) code is used, that contains the address of the remote SIM provisioning system, allowing the device to connect to that system and securely download a SIM profile. Once the profile is installed and activated, the device is able to connect to the network of that operator.
eSIM compatible devices
[
]
eSIM is a global specification by the GSMA that enables remote SIM provisioning of any mobile device. GSMA defines eSIM as the SIM for the next generation of connected consumer devices. Networking solutions using eSIM technology can be widely applied to various Internet of Things (IoT) scenarios, including connected cars (smart rearview mirrors, on-board diagnostics (OBD), vehicle WiFi hotspots), artificial intelligence translators, MiFi devices, smart earphones, smart metering, GPS tracking units, DTU, bike-sharing, advertising players, video surveillance devices, etc.
For purposes used in this wiki, eSIMs are slowly beginning to be employed in:
smartphones: all Apple iPhones from XR, XS, 11; dual eSIM support from iPhone 13; on a few Android phones like Samsung Galaxy or Google Pixel
tablets: mostly Apple iPads from the 7th generation and the Pro, Air and Mini series
computers: some laptops like Acer Swift, Asus, Dell Latitude, HP, Lenovo and Surface on Windows 10 v.1703 or later
and some other smart devices like smart watches etc.
Outside IoT and M2M (machine to machine) markets, eSIM has only slowly found its way to the mass consumer segment. In 2022 still less than 15% of all mobile devices are compatible of eSIM. Apple has introduced eSIM to all new iPhone models since 2018 which gave the new technology a big push while still all their models sold in Hong Kong and China seem to be exempted from eSIM. iPhones from 13 come with dual eSIM capability and upcoming iPhones from 15 are rumored to carry only eSIM to be without physical SIM card at all.
Advantages of eSIM
[
]
There are some clear advantages of the new technology compared to usual physical SIM cards. You don't have to spend time and money to look for a SIM card to purchase and setup at your destination beating language barriers and legal constraints. Since you can buy and configure the eSIM online and set it up before your trip, you can save time and visits to a local store or don't need to wait for mail delivery when purchased online. You don't need to fumble around with tiny chips to fit into a SIM slot of your device, look for a needle to open the tray while you can easily lose or damage the small chip. Furthermore, you don't need to waste resources for the plastic card or any transports involved. You can often store multiple eSIM profiles on a common account and select the most favourable to be active.
Some eSIM providers offer you data for mobile internet only, which can be hard to find on a local SIM card, that mostly comes with voice and text too. You can choose a "worldwide" roaming coverage for many countries or focus on particular regions with different countries, that are rarely found together on a local SIM card without high roaming surcharges. You are more flexible with time periods in which your allowance is active or various billing systems as many different options are offered. Setting up before your trip, you have a pre-installed option that is ready to go in the moment you reach your roaming destination. There is no need anymore to look around after arrival in airports or local downtown stores for SIM cards without having reliable data connection.
On top of all that, data on international roaming SIM cards and eSIM profiles has become cheaper throughout the years. Nowadays, they represent a competitive third way for using mobile data in a foreign country. While roaming on your home provider remains very expensive outside of free roaming zones, local options featured in most of this wiki have often some strings attached, while they remain still the cheapest way of all. International eSIM profiles are mostly priced somewhere in between both other options, thus combining practicability and reasonable pricing.
Disadvantages of eSIM
[
]
In 2022 eSIM still hasn't prevailed on the market yet. There are too few hardware manufacturers and devices as well as too few data plans from local mobile internet providers so far. The one fact causes the other and you might think twice about buying an eSIM-enabled device. Most eSIM capable smartphones are priced in the high-end luxury category and only few eSIM phones can be found in the middle class segment. But for travelling you might prefer a phone that you may possibly lose, break or that may be stolen on your way as worst case.
Only few national operators have copied their national prepaid portfolio to eSIM so far, some don't offer eSIM at all. You surely have a more limited local choice at your destination with eSIM. As most countries of the world now require real-name registration for activation, in those countries your new eSIM is like any usual SIM card, that needs to be registered first to connect to the internet. The whole system of buying online, downloading the QR code and activating the eSIM profile from home or remote is going to fail, if you need to provide ID documents to some local authority on location. Only few countries or operators have so far implemented online options to register. That's why most international eSIM profiles are now based in registration-free countries, where you only need to register with the eSIM provider, not with the authorities.
With the transition of an existing line from physical to eSIM or porting in a line from another provider some more serious problems are involved. The providers need to be completely sure, that the lawful owner of the old line gets control of the new eSIM and nobody unauthorized. This process is under attack by hijackers who like to get hold of your number as they are commonly used to verify access to accounts of banks, payment systems, or platforms like Amazon or eBay. A downloaded and transferred eSIM profile often needs to be double checked by the provider, that it ends up in the hands of the right person. This often leads to complicated transfers with a lot of bureaucracy and sometimes affects even transferring the same eSIM to a different device.
Finally, some users remain suspicious of manufacturers like Apple who is known to favour special relations to providers (who pay them fees). By focusing on eSIM only, the choice for consumers can be severely limited. On an eSIM profile special plans can be issued for certain "enabled phones" only, while excluding all other options for which this phone is "not compatible", thereby re-establishing a new kind of network or SIM lock.
Installation of eSIM

[

]
As many non-users don't know how to install eSIM profiles, we go into detail here. The eSIM profile is mostly given out through a QR code, sometimes with additional PIN and PUK codes or a confirmation number. Some providers have completely automated this process through their app. Since you will need to use a stable internet connection to proceed, make sure your mobile device is connected to WiFi or mobile internet before starting. Once scanned, the given QR code will allow you to download your eSIM profile on your smartphone (just as if you inserted a physical SIM into your phone) and you will be able to immediately use this data connection. The exact installation process slightly differs between iOS and Android.
iOS operating system: Scan the QR code through your iOS QR reader (don't use third party QR reader app). Click Continue to install your cellular plan, then Add. Alternatively, follow the path below: Settings -> Cellular -> Add Cellular Plan. Scan the QR code using the camera of your device, then click on Add. Both ways your eSIM is almost ready; click to continue. You will be prompted to identify your eSIM as a primary or secondary. By clicking on Continue, you can choose whether or not to activate the Mobile Data Change function to have guaranteed connectivity on the main or secondary line depending on coverage and availability. While you are abroad you should disable Mobile Data Change. After clicking on Finish, you may be prompted to unlock your eSIM by entering the PIN code. At this point the eSIM profile will be installed on your iPhone and you can start to use data. You can save multiple eSIM profiles on an iPhone, but you can only use one at a time (except: iPhone 13 with dual eSIM). To switch between eSIMs, go to Settings -> Cellular, select the eSIM profile you want to use, then select Activate this line.
Android operating system: Follow the path: Settings → Connections → SIM card management. Here you will see any previously installed eSIM profiles and the Add plan item to be selected to download a new eSIM profile. On the next screen select the Add with QR code item. Scan the QR code by using the camera of your device. A pop-up message will appear with the details of the eSIM profile that will install on your smartphone. Click on Add. When the profile installation is complete, a pop-up message will ask you if you want to activate it. Select OK to finish and use your new eSIM.
Does a traveller need eSIM support today?

[

]
This is a tricky question and there are very split opinions about it. Let's first check our standard configuration. We generally recommend to use a dual SIM phone when going abroad carrying two SIM cards (see figure). Alternatively, you can use two different phones too for the same purpose. In the first SIM slot or phone you stay with your home provider. You don't want give a new number to everyone and your accounts are verified by SMS to your home number. That's why you need to take it with you on your journey. Because of roaming prices (outside of free roaming zones) you should better not use data or send SMS and reroute all calls through apps instead. If you don't want to be restricted to local WiFi hotspots, you need a mobile data SIM option for your destination. This can be a local SIM card bought in a shop or a roaming SIM purchased online for the second slot or phone. If you want to be called by locals, it's better to have voice service too on your local SIM, but you can live without it, when you are used to stick to messengers or VoIP for calls.
How does eSIM change this game?
[
]
This depends totally in which universe you live: Apple or Android (Google). First, we check the world of Apple.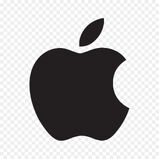 Here Apple introduced dual SIM capability by eSIM to iPhones in 2018. This was a huge leap forward as you could use your iPhone on two lines simultaneously for the first time. But selection remained rather limited. If you have your home provider on eSIM, you are confined to look for a physical SIM card in your destination country as only this slot remains available. If you still have your home network on a physical SIM, additional data for local use on your trip can only come from an eSIM profile. That's how your home SIM format determines the choice abroad. From iPhone 13 you are able use dual eSIM capability (eSIM + eSIM or nano), though some iPhone models sold in Mainland China, Hong Kong and Macau feature proper dual nano-SIM slots instead of eSIM + nano due to local preferences. As long as your home provider is on eSIM, you have now the choice of both formats abroad. But future iPhones are rumoured to carry only eSIM and without SIM slots anymore thereby restricting this choice again.
Android users know dual SIM devices for decades now, but up to now very few of them come with eSIM capability. Only a few of the newest Google Pixel or high-end Samsung Galaxy devices have this option so far. The dual nano SIM card tray (often with the micro SD card slot in its own dedicated slot or nowadays sharing the second SIM card slot) is still the norm for most devices. Here you don't have the choice of adding an eSIM profile. You mostly have a home plan on nano SIM and look for another plan on nano SIM card too for your destination. This still gives you the best choice among local offers, but the growing eSIM online market with offers to be purchased before your trip will not be available to you. When in coming years more Android devices will have eSIM capability too, it will come mostly at the cost of the second nano SIM card/micro SD card slot. This will bring you in exactly the same position as many Apple users are in today (see above): the SIM format of your home SIM determines the available slot and thus which SIM format to buy for the destination.
Summing up, eSIM can be a preferred option for you, if you still have available eSIM capabilities in your device and if you like to purchase your data plan preferably online ahead of your trip. Instead, if you rather want to look for a local option in your destination, old-fashioned physical SIM cards are still the better way to go, because the local choice of traditional prepaid SIM cards remains much bigger for time being.