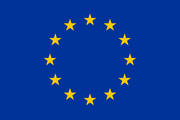 Since 15th June 2017, a European Union regulation (Regulation (EU) 2015/2120) has banned roaming surcharges within the European Economic Area (EEA). Most EU legislation, including this regulation, applies to the wider EEA, which comprises all EU member states and their EU territories as well as the countries of Iceland, Liechtenstein and Norway.
When you are roaming in a different EEA country from the EEA country where the SIM card is issued:
Data usage must be charged at your home network's domestic price (including bundles).
All outgoing calls and texts to all EEA landline and mobile numbers (except premium services) must be charged at no more than your home network's domestic price (including bundles) for calls or texts from your home country to a domestic mobile number on a different network from your own.
Incoming calls/texts must be free of charge in the same way that they are on your home network.
The most notable exceptions to the EU ban on roaming surcharges are:
SIM cards issued in EEA countries by networks whose domestic prices are too low to cover wholesale roaming costs, i.e. most networks in Finland and the Baltic states (Estonia, Latvia and Lithuania).
"Permanent" or "full-time" roaming, i.e. continuous usage of a SIM card outside its country of issue for a longer period than a temporary visitor. Specifically, if a user spends more time outside the home country of the carrier than inside during a four-month period based on usage records of the SIM card in question, the carrier may suspend roaming privileges or impose surcharges.
Very high data usage, whereby unlimited or large domestic data bundles can be subject to a limit when roaming.
Unlimited data packages whose price is based on the number of days a subscriber wants to take it out for or the maximum speed the subscriber requests.
The following are outside the scope of the regulation:
Roaming on non-terrestrial networks such as satellite networks offered on ships and aircraft even if the user is in EEA airspace or waters.
Calling and texting abroad from the home country of the SIM card (subject to a new regulation)
Calling and texting to non-EEA numbers when roaming.
Users of EEA carriers roaming outside the EEA.
Users of non-EEA carriers roaming within the EEA.

EUROPEAN UNION - Rules and Implications Edit
The good news: most roaming surcharges within the European Union (EU) and the wider European Economic Area (EEA) came to an end on 15th June 2017;
and the bad news: it is not for everyone, some exclusions like limitations on data use still apply and there are many strings attached.
As the situation remains confusing for visitors and residents alike, this is your guide through this new era that started in 2017.
Looking back Edit
Travellers to or within Europe found an annoying situation up to June 2017: every country had still its own national phone system and mobile networks. This made mobile phone use in Europe cheap, only if you were using a SIM card issued in the specific country you were visiting. Compared to that, intra-European roaming rates used to be excessively expensive, especially for data. "Bill shock" was not that uncommon. This has been a particular burden for travellers visiting multiple countries: to get a decent rate for data, one had to buy a new SIM card in every country visited. Many users became so afraid of high costs that they simply disabled mobile data or switched off their phone when abroad.
That's exactly why we started this wiki some years ago. But there is really good news: since June 2017 most roaming surcharges have been scrapped over most of Europe.

The European Commission claims that compared to 10 years ago retail prices across calls, SMS and data are more than 80% lower, data roaming is now up to 91% cheaper and the volume of the data roaming market has grown by 630%. However, this is only one side of the story.
EU principles Edit
Roam like (at) home Edit
"Roam like (at) home" is the guiding principle for roaming now in all of the EU and EEA:
Net Neutrality Edit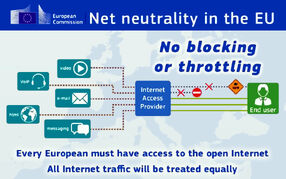 The EU commits to strict net neutrality: no blocking or throttling of online content, applications and services. All traffic will be treated equally. This means that there can be no paid prioritisation of traffic in the internet access service. This applies to roaming too, as any roaming traffic must not be depriorised. However providers are allowed a reasonable day-to-day traffic management according to justified technical requirements.
EU Roaming Rates Edit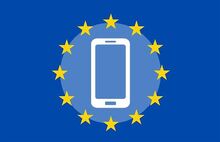 New rates since June 2017 Edit
The EU finally agreed on bringing roaming fees to an end with a few exceptions, so that prices for roaming are the same as domestic:
Roaming

since June 2017
voice

calls

incoming
free
outgoing
at domestic price
texts

(SMS)

incoming
free
outgoing
at domestic price
data
at domestic price (some limitations may apply)
Incoming in this table means being called or texted while staying in a roaming country, also called passive roaming. Outgoing means calling or texting from a roaming country, known as active roaming. At domestic price, the domestic retail price is applied.
Effective 15th June 2017, most roaming charges have been banned on all EU providers for the entire union. Under the regulated tariff every EU provider needs to charge the same rate domestic and abroad when roaming within the EU/EEA for calls and texts and most data.
Most users of EU issued SIM cards have been automatically adopted to new roaming scheme from June 2017. This applies to prepaid as well as ongoing postpaid contracts, no matter how roaming was priced before. There will be no changes, what domestic rates are concerned. You may choose to opt-out and switch to a different plan for roaming too, if your provider offers this.
New wholesale caps Edit
In early 2017 the European Commission finally agreed to new wholesale caps. This has been a prerequisite for "roam like at home" to take effect. These caps are the maximum rates that providers in Europe can charge each other for the roaming customers of a different network from out of the country.
Roaming

2017
2018
2019
2020
2021
2022
voice calls
€0.032 per minute
texts (SMS)
€0.01 per SMS
data (per GB)
€7.70
€6.00
€4.50
€3.50
€3.00
€2.50
These prices are net rates without VAT. Voice and SMS rates are already below domestic retail prices. For data a gradual reduction scheme has been introduced that will be checked for consistency after two years. This designation was very disputed because smaller providers are afraid to sell roaming data now below their revenues, while big network alliances can benefit from heavy reductions on wholesale rates of own or partner networks.
Validity Area Edit
European Union roaming regulations are valid in all EU member states, including their EU territories outside Europe, and in the countries of the wider European Economic Area (EEA). The EU and EEA countries are shown in green on the map and specified on the column on the right:
Off the map are the Canary Islands as a part of Spain, Madeira and the Azores as a part of Portugal in the Atlantic Ocean and some French overseas departments in the Caribbean, South America and the Indian Ocean, which are part of the EU and consequently where EU roaming regulations equally apply. The EU regulation also applies to "in-country roaming in the outermost regions of the Union where mobile telephony licences are distinct from those issued in respect of the rest of the national territory", which means that national roaming between different French overseas departments or between them and metropolitan France is also covered.
Countries shaded in red are not part of the scheme and hence, telcos are not obliged to extend their free roaming to these countries. As prices are not regulated and much more expensive outside, it's worth noting the areas in red: Switzerland is the most notable exception in Central Europe. In Eastern Europe, Russia, Belarus, Moldova and Ukraine are not part. In the Balkans, Montenegro, Serbia, Bosnia-Herzegovina, Albania, Kosovo and Macedonia are outside. And there a small red dots between France and Spain (for Andorra), France (for Monaco) and Italy (for San Marino) where you can be charged much higher too. Finally, the Faroe Islands, the Channel Islands and the Isle of Man are excluded territories as well as the northern part of Cyprus and all of Turkey
For the special situation in the United Kingdom and its overseas territory Gibraltar refer to the section below.
As this zoning creates many borders, where red meets green, remember when staying close to an red area, you should always:
when roaming: make a manual network selection
when using your home network: disable data roaming

Special Situation of the United Kingdom Edit

Following a referendum in favour of leaving the European Union held in 2016, the United Kingdom has left the EU at the end of January 2020.
Every UK provider implemented EU roaming rules without surcharges in 2017 and will stick to these rules at least for a transitional period until 31st December of 2020.
What happens from 2021 is still unclear and depends on future agreements between the EU and the UK. The UK government has issued a guidance warning that the guarantee of free mobile roaming across the EU, Iceland, Norway and Liechtenstein will end on 1 January 2021, the end of the Brexit transition period.
From 2021 you will need to carefully check your UK provider about roaming in the EU/EEA and you can't rely on European providers anymore to roam without surcharges in the UK and Gibraltar. Without a new agreement in place, from 2021 you can expect UK providers to stay with some of the previous rules as they compete over roaming but may as well depart from some of them. It can also be expected that some continental providers will regroup the UK similar to Switzerland with high surcharges, while others like Irish providers with close ties to the UK will keep the UK in their surcharge-free group. 
Shortcomings and restrictions Edit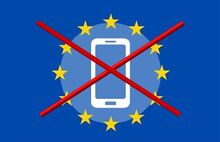 There are some principal restrictions and strings attached to these rules you should be aware of:
Roaming Availability Edit
The regulations do not require or force telcos to offer roaming service for those who travel to the EU/EEA. The roaming regulations are only for telcos who chose to offer roaming. It is thus not uncommon for telcos to not include roaming to prepaid SIM users: check the guides of the individual countries to see which providers to avoid if one wants to roam within the EU.
Geographical limitations Edit
EU rules only apply to all SIM cards issued in the EU and EEA shown on the map above by a terrestrial EU or EEA provider, not to any other provider or any SIM card issued outside. And they only apply to calls and texts from one EU/EEA country to the same or another and data use, not to calling/texting in from outside the EU/EEA or to calling/texting out from inside the EU/EEA. There are still huge gaps shown in red on the map above. Note, that there are steep borders where roaming outside may become more than 1000 times more expensive than within. So shock bills can still occur when you connect to the "wrong" networks outside.
Maritime or aircraft networks Edit
This regulation doesn't apply to networks employed on cruise or ferry ships or in aircrafts using satellite links, even when these vehicles are cruising or flying within the EU or EEA. Bear in mind that these networks are usually charged very high typically around €16 to €25 per MB data or incoming calls at €2 to €7 per min and should be avoided at all costs.
International calls and texts from home country Edit
There is an odd distinction between calling from your home country abroad and calling when roaming. This EU regulation is only about roaming. So all IDD (or cross-country) calls and texts from the home country (of the SIM card) even to another EU/EEA country are not covered by the legislation. The EU doesn't have a mandate for this.
This anomaly has made most international calls more expensive than when roaming with the same SIM card abroad for calls to the home country. This exclusion only concerns calls or texts to anywhere from the home country where the SIM was issued. In reverse, for roaming calls and SMS this means that such calls and SMS are cheaper when made roaming in the EU/EEA than made from the home country, not least as they will be deducted from your domestic allowance.
Luckily it doesn't concern data use: for internet you are either at home or roaming as soon as you log on to the visited mobile network.
Update May 2019: Effective 15/May/2019 the EU is now slowly closing this gap by a new regulation. All foreign calls and texts from the home country in the EU/EEA to a different EU/EEA country are now capped in price. A foreign call must not cost more than 19 cents per minute and a SMS not more than 6 cents. This is added by the local VAT or sales tax. So the maximum price is set at around 21-23 c/min and 7-8 c/SMS taxes included. These prices are planned to be gradually decreased within the next couple of years to become equal with domestic and roaming rates. For the time being, they still remain considerably higher, but the worst excess is capped at least.
Restrictions for data use Edit
There are restrictions for data use on some networks. Open (or unlimited) data packages will be capped for roaming. On some large packages only a part of the included data volume may be given out at the domestic rate for roaming. This is subject to different limitations specified further below.
Further exclusions Edit
All roaming calls and texts are considered "off-net" as a different network is employed for transmission. That's why on-net discounts between users of the same network don't apply while roaming.
Roaming rates for calls and texts are always at the domestic rate in the home country of the plan. This rate is usually lower than calling the same visited country from home, but can be higher too in a few cases when special promotions are applied in the home country to certain destinations even below domestic rates.
Any calls and texts to premium and special service numbers are not included. Freephone (or toll-free) numbers called through a roaming network may be charged too.
Alternative options Edit
All EU providers are required to offer an option to make the tariff or plan compliant to the new regulated EU rules. They can also offer different plans or bundles, that can be cheaper or more expensive depending on your own consumption. For instance they can offer special allowances for roaming on top of your domestic bundle instead of being taken from it. These further offers don't need to obey EU rules. But you must agree to opt-out of EU rules before choosing a different plan.
Nor for permanent roaming Edit
The EU regulations apply to occasional roaming during holidays or business trips, not to permanent roaming in another country. The provider has the right to monitor your usage and when your roaming usage overtakes domestic use within 4 months, a surcharge may be added. The definition of this limitation varies considerably between providers:
some providers don't mention it at all. Then, they are not allowed to apply this restriction.
some providers simply describe this policy in general terms of a domestic use that needs to exceed any roaming use. Here, the rules may be applied or not, depending on their financial impact.
some providers go into detail about "excessive" roaming and specify the documents needed to prove any "stable links" to the country to avoid surcharges for continuous roamers. With them, it's very likely, that they will be quite strictly applied.
After this new policy has just started, there is no experience yet, by whom and how it will be implemented.
Implications Edit
As it looks like now, Roam like at Home principle will apply to most voice, text and data use in the EU for most prepaid offers. A few providers have been exempt and will keep on charging more especially for data. So better check the national articles for specifics.
Implications for voice (call) and text (SMS) users Edit


For voice and text users all roaming surcharges are scrapped from now on without limitations.
Incoming or passive roaming (that's when you are called or texted abroad by someone else) is free.
Outgoing calls and texts within the roaming country, to your EU/EEA home country or to another EU or EEA country are charged at the domestic rate only.
If you have a domestic all-net flatrate for voice or text to all lines in your home EU/EEA country (not only an on-net flatrate), the roaming call/SMS will be "free" on this flatrate.
If you have a certain allowance of ## minutes airtime or SMS to all domestic lines in your home EU/EEA country (not only on-net), the roaming call or SMS will be debited from this domestic allowance.
If you call on a standard (default, pay-as-you-go) rate of ## cents per minute/SMS domestic, the roaming call/SMS will be charged at the same domestic per-minute/SMS rate.
Again, all calls and texts from your home country (ar rather home country of the SIM) calling IDD abroad are not considered roaming calls, but international calls. They can be charged much higher as they are only capped at a higher price of 21-23 cents/min or 6-7 cents per SMS (tax incl.).
Implications for data / mobile internet users Edit

If you have a domestic "unlimited" data flatrate in your home EU country, data use will be "free" on this flatrate up to a certain cap that must be clearly indicated by the provider.
If you have a certain package allowance of ## MB or GB in a bundle for your home EU/EEA country, roaming data consumption will be debited first from this domestic allowance. On cheap data bundles with prices below €4.50 per GB (or any ratio of this) some restrictions may be applied that only a defined maximum of data needs to be given out at the domestic rate. This only applies to SIM cards given out in certain EU countries and must be stated by the provider before.
If you surf on a standard (default, pay-as-you-go) rate of ## cents per MB in your country, the same rate will be charged for roaming in another EU or EEA country.
All these allowances can be affected by the different Fair Use Policies (FUPs) mentioned below. For SIM cards issued in some EU countries there can still be surcharges on all roaming data consumptions.
Implementation Edit

How will the providers react? Edit
While voice and text will be given out mostly "unlimited" without surcharges, the operators are much stingy with data. This applies especially to the "cheap" EU countries where they are afraid of losing earnings when they sell roaming data at domestic rates. In the more expensive countries and plans these extra fees can be easily absorbed by the retail price.
There are basically these five measures employed in some countries by operators to bypass increased roaming expenses:
they terminate or don't offer roaming or data roaming at all on some plans. Then the EU regulation doesn't apply, but the plan or tariff must be clearly marked as for domestic use only.
they employ a FUP from the rules specified below. Thus in e.g. in Poland on average 10% or in Austria 25% of the domestic allowance needs to be given out for roaming to be still called "roam like at home".
they apply for a derogation from the rules at the regulator because of financial losses, so that surcharges can be added or the rules can be suspended for a while.
they use "technical restraints" like depriorisation, long latency, no 4G/LTE roaming, dropped calls, preferred "partner" networks only or other restrictions to make roaming less attractive.
they may request for more information or documents that only residents of the country they operate in are supposed to possess (e.g. national ID card, tax number, debit/credit card with a local billing address) before enabling roaming. This reduces the risk of visitors to their country simply buying their SIM cards only to then use it more outside these operators' home countries. Sometimes, these requirements become enshrined into relevant national laws.
Why is it so hard to bring the European providers together? Edit
The regulation concerns 28+3 national markets with different rules, licences, fees and costs. The gaps within Europe are still wide. For example, consumers in Latvia spent in 2014 on average €3.70 a month and Irish consumers an average of €23.80 per month for using their mobile phones.
Europeans have different travel habits across the countries, and there are also different network costs in visited countries. Consumer retail offers vary widely between states. In 2016 the cheapest monthly deals offering 1GB of data, 600 minutes of calls and 225 SMS ranged from €60 in Hungary to €8 in Estonia (excl. VAT). For prepaid data 1GB is commonly sold in at €10 in Germany, while you can get it for less than the equivalent of €0.40 in Poland.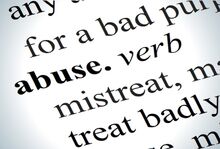 That's why the danger is quite real, that users may try to take a SIM card from a "cheap country" to be used in a more expensive country and thereby clearly undercut national pricing. Therefore, the EU has put in some "safeguards" (for the providers) against "permanent roaming" what they consider "abusive behaviour".
Abuse and Fair Use Policy (FUP) Edit
Here the wording already gets ambiguous. The providers and the EU try to prevent what they claim possible "abuse" or "misuse" of the regulations by some consumers. The users argue that while they might disobey some T&Cs, they act quite in line with a rational economical behaviour by preferring the cheapest offer available in one market and bring it to another.
There are essentially 3 different so-called "safeguards" or "FUPs" in the regulation put in place by the EU to protect providers from losing revenues:

Stable links: to avoid "permanent roaming" outside a provider's home country, providers may require customers to show evidence of "stable links" to the provider's home country. These are usually documents or ID numbers that only residents of that country can possess (e.g. tax identification number, residence permit, local bank statement with a billing address). If a customer can't provide them, they may get small surcharges applied (at a max.of €9.40 per GB) or have their roaming privileges disabled. The wording of these rules leave a lot of room for interpretation. They will be employed by an operator only after having monitored a SIM card for at least 2 to 4 months and roaming period or consumption exceed domestic use in this period. However, some operators may require certain pieces of evidence of "stable links" from the customer as part of the registration/activation process when the customer purchases a SIM card.

Limits for data: on so-called "open data packages" the providers may implement some restrictions. This applies only to flatrates with unlimited data sold in few EU countries or data bundles with very cheap data or large amounts at a sales price below €4.60 per GB (or any similiar ratio). For these offers, a provider is allowed to limit the volume of data to be given out at domestic rates for roaming to a certain quota. This limitation must be clearly stated before selling the plan or package by the operator.

Derogation: when a provider can prove to the national regulator that the EU regulation is not economically viable and will severely affect its business, under certain conditions it may be exempt from the regulation for a period of time. A derogation from the rules applies to most providers in the Baltic States and Finland. Still, they are only allowed to charge as much just to cover their expenses at a max. of €9.40 per GB for roaming.
Assessment and recommendations Edit
Given the different strategies of the providers to undermine the roaming regulation and more safeguards in place by the regulation to deny its principle, one may wonder what remains of the "Roam like at Home" promise. This depends on the provider, the country where the SIM is bought, the price tag for data, and how stringent any "abusive behaviour" will be prevented and penalized. In cheap countries or for a cheap plan a much stricter approach can be expected than for pricey plans or expensive countries where "Roam like at Home" will be generally adopted without any restrictions.
A few months into the new policy it looks as there will remain differences according to where the SIM card has been issued and bought, because this fact defines the domestic and hence the roaming rates:
Complying countries: in major EU countries like the UK, Netherlands, Belgium, Germany, Spain, Portugal, Croatia, Cyprus, Malta and Greece there is a general adoption of the principle without any limitations or FUPs on almost all prepaid plans offered.
Restrictive countries: in some countries with cheap or unlimited rates like France, Italy, Austria, Norway, Sweden, Czech Rep., Bulgaria, Slovenia, Ireland, Romania, Slovakia, Iceland and Hungary where there are limitations in place mostly on large data packages, that are only given out up to a specified volume at the domestic rate (called FUP) and on some plans roaming may be blocked completely or offered for a surcharge. In addition, some providers may effectively limit the use of roaming features to customers who have provided evidence of their "stable links" to the countries in which these providers operate in.
Withdrawing countries: in a few countries with very low rates like Poland, Denmark, Finland, Liechtenstein and the Baltic States (Lithuania, Estonia, Latvia) most operators have been granted derogation. They have opted out of the scheme and many of their plans don't offer international roaming at all. On the rest of their plans they continue to charge extra for roaming, but at lower rates than before, offering usual roaming add-on packs or per-MB surcharges.
As a reminder, these do not refer to the countries where you plan to roam, but the countries where the relevant providers operate in. Moreover, countries are classified above based on the normal practices of most providers operating under their respective jurisdictions. Thus, these lists should not be misconstrued as official national roaming policies. That's why each EU and EEA country is still covered separately and a section about roaming has been added to each of them and to most providers. Check those out as there are some exceptions to the general trends described above which you can use to your advantage.
Generally you can expect international EU data roaming rates in 2019 between €2.75 per GB based on the given FUP up to €5.50 per GB based on the excess rate for "misuse" as long as you have activated a domestic data package before. These are similar to domestic rates in expensive EU countries, but quite higher than domestic rates in cheap EU countries.
This scattered picture leads to the following general recommendations for roamers in the EU/EEA:
It's no longer essential to buy a SIM card for every EU/EEA country you are visiting, but instead buy one for all.
It's mandatory to activate a domestic package for EU data roaming to get a decent rate like it is for domestic data use as the per-MB default rate is often charged excessively.
When you come from outside the EU roaming zone, it's advisable to buy a new SIM card at the first port of entry valid for all countries. In the green or complying countries you can take almost all plans, in the yellow or restrictive countries you should be more picky about which one to choose and in the red or withdrawing countries you may not find any option at all or will still face roaming surcharges abroad.
When you live within the roaming zone, first check your home provider about conditions or look around in your home country for other offers. It really depends on where you live. EU countries with cheap domestic rates don't necessarily offer cheap roaming rates for the EU.
In the green (= complying) countries you have the most universal implementation of the roaming principles at domestic rates, but their prices are among the highest in Europe. So for staying in a much cheaper EU country for a while, it might still be advisable to buy a local SIM card there for domestic use.
In the red (= withdrawing) countries you have a general opt-out from the scheme. You won't be offered roaming at all or only at surcharges. These countries used to be among the cheapest in the area. That's why it's only advisable or even possible there to buy a SIM card for domestic use and better look for a roaming SIM for other EU countries somewhere else.
More information Edit
If you have more questions about the EU roaming rules, first check here:
This Wiki does not endorse to break the rules as this regulation is a major step forward in the fight against excessive roaming charges, but it falls short of its promise to simply "roam like at home" for everyone in Europe. We are monitoring the implementation closely to tell whether it's going to be a success story and really the end of roaming charges in most of Europe or a failure with broken promises.
Update 2018 Edit
One year into the new regulation there are still some operators and even countries not complying to the rules. Nevertheless BEREC (the EU head regulator) has released its first report showing the success of the new rules. In summer 2017 roaming data use quadrupled (4x) throughout the area compared to the previous summer. Both wholesale and retail prices sank considerably and "abuse" doesn't seem such a big issue. Yet, huge differences between countries based on their domestic pricing remain valid. ARPU (Average revenue per user) differs between €2 and €30 while data use per subscriber and month from 500 MB in Greece to 14 GB in Finland.
On this Wiki, cheaper or better solutions for domestic or roaming data use are continued to be featured, even if their consistent use may be considered "abusive behaviour" in light of this regulation.
A comprehensive "
Roam at home" wiki
in German language is just being compiled this summer with some verified offers. You can easily read this sister wiki with an translator tool e.g. for Google Chrome. A synopsis of the best offers we have found will eventually be presented on this wiki here in a special article in autumn 2018.

Community content is available under
CC-BY-SA
unless otherwise noted.