In this article we present the major players of international or regional SIM cards with data and often voice and text too. They have been around for many years. Some of them have been very reliable, others haven't, which is mentioned in their description below. Data SIM cards as physical SIMs in mini, micro and nano sizes are a good option if want to set up your data plans before your trip. You need to allow some time for purchase and delivery.
Compared with hotspots, this data SIM card approach has the main advantage, that you can use your own gear. You don't need to buy or rent and learn how to handle another device. But you need to be sure, that your device works on the 3G, 4G or 5G frequencies employed in the country. So better check compatibility of your device with the bands offered in your destination before you start, especially when you go beyond your home continent.
When you own an phone, tablet or laptop compatible to eSIM, you should better check out the eSIM offers shown on this separate site. Many providers of international SIM cards have copied their portfolio to eSIM or have gone to eSIM exclusively within the last couple of years as this new approach offers some advantages. Though as long as you have only a device available with "traditional" SIM card slots, you need to stay on this site here where a dual SIM phone capable of managing two SIM cards is still highly recommended.
To avoid mandatory registration most of the international offers are now hosted in a few registration-free countries like Estonia, UK and Jersey, USA, Israel or Hong Kong. It's only required to give your name and address to the provider and pay by credit or debit card in advance for all offers listed below. You will need to register to an own personal account on their website or download their app. No further legal registration with authorities is necessary before use. All data traffic is routed through the country where the offer has been issued and often bypasses local censorship, surveillance or other limitations.
Travel SIM

[

]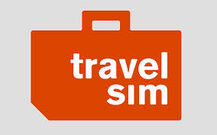 Travel SIM is one of the oldest products on the market. It's issued in Estonia with an Estonian number (+372) for calls, texts and data in more than 135 countries. An UK or US number is sold for surcharge. It has proven to be very reliable abroad and found many users despite of rather high prices. These have come down and in addition to a physical SIM eSIM profiles are now offered at the same rates. Delivery of physical SIMs takes 3-10 business days and costs $9-20/€8-17, eSIM is sent by email as QR code. Data is on up to 4G/LTE in most countries and calls by callback or direct call, for details check this list.
Start-up price and availability

[

]
The TravelSim card is only available online on their website with worldwide shipping in these different starter packs:
physical international TravelSIM card: $10/€10
eSIM TravelSIM: $6/€5
It can be reloaded by international credit cards or PayPal on the TravelSim online account or by TravelSIM app. Credit lasts for one year from the last top-up and the SIM card will stay alive as long as it's recharged once a year.
Unlike voice and text, data is available in about 100 countries, mostly on 4G networks. Rates range from crazy €0.19 to €10 per MB depending on the country. The price model is split into two different schemes: a pay-as-you-go rate taken from your pre-loaded credit and package rates bought extra.
Data rates

[

]
PAYG is the default rate when no other package is activated. Rates are charged in 1 KB or 10 KB increments and the most important countries are €0.19/MB or €0.04/MB on the eSIM. But some single countries or operators can be up to €10 per MB. For details see price guide (click on data rates)
Furthermore, they offer data roaming packs for 30 days each which are the same for eSIM and physical SIM. For details click here. Better compare their rates as €18 for 1 GB in Europe is way overpriced, but 3 GB in China at €35 can be an option avoiding Chinese censorship.
Only one package can be activated at once. A data package is activated as soon as the order is made online or on the app. The package cost is taken immediately. The package is completed either when the ordered amount of data is used, or when duration time is reached. It's possible to order a new data package, when the data amount has been finished, despite the duration time of this package. If the amount of data hasn't been used, the client can't order a new package.
More info

[

]
Since calling an Estonian mobile number can be expensive TravelSIM made a deal with the VoIP providers Skype and Viber that can be activated by *146*711# for free. When the feature is activated, Skype and Viber users can call the TravelSIM number for free using special dialing format +372800XXXXXXXX, where XXXXXXXX is a TravelSIM number without the prefix 372. The call is free for the Skype and Viber caller, but the TravelSIM user still has to pay for an incoming call.
Clones

[

]
TravelSIM is copied into many different clones. These products may offer the same or a very similar portfolio. Some of them have same restrictions or identical options like airBaltic mobile or cater for special markets.
Piranha Mobile

[

]

The Piranha Mobile SIM comes with a Jersey-based +44 number (not the same as a UK +44 number - typically much more expensive to call). Alternatively, you can select an US or Canadian (+1) mobile number at an ongoing cost of $1/month. They offer data, calls and SMS in 170 countries.
The SIM offers prices slightly below TravelSIM based on a pay as you go rate for light users, but no packages are offered for heavy users. However, many users complained about the lack of reliability in some countries spanning from no network available in some place to unreliable service.
Start-up price and availability

[

]
The Piranha SIM card can be purchased "free" with a $3.50 delivery charge to anywhere in the world. Activation is through their website. Top ups can be made online with credit card or PayPal starting at $20. SIM card stays valid for 420 days without activity.
Data rates

[

]
Generally, they offer only rates for voice, text and data based on a per MB/min/SMS billing. For data, they offer roaming in about 170 countries, mostly on 4G/LTE networks. It's billed in 10 KB increments. So they can only be recommended for light use or as an backup option.
Rates differ even in the same country, depending on which local roaming network you are on, check here: https://www.piranha-mobile.com/mobile-rates/ They start at $0.02 per MB in a few countries. Most of Europe is for $0.03-$0.04 per MB, similar to major other countries like USA, China, Indonesia, Vietman, Israel or South Africa.
For more exotic destinations like Cuba at $0.30 per MB, check their table linked above. Because of different rates for different providers in the same country, be sure to pick the cheapest first and disable automatic network selection, so your device can't switch between roaming networks. No data packages or eSIM are offered.
More info

[

]
KnowRoaming

[

]

KnowRoaming is a Canadian provider owned by Telna Inc. with connectivity for calls, data and texts in 200+ countries. They also offer an US-based number for free. Know Roaming has developed and offers three products:
a traditional 3-size SIM card called Travel SIM card
a SIM sticker which has to be applied to your home SIM. Thus, all calls, texts and data outside of your home market are diverted through the KnowRoaming SIM addon.
an eSIM profile (see eSIM page)
Their sticker intercepts electrical signals before they go to the regular SIM. If you're in your "home" country it passes everything through. Otherwise it "takes over" and functions as a second SIM. They claim that this sticker will fit over regular, micro and nano SIMs. As this sticker proved to be too complicated for some, from 2017 they now offer regular triple-size SIM cards too with an UK and US number and since 2018 eSIM for compatible phones.
Start-up price and availability

[

]
The SIM card or sticker is only available online with worldwide free shipping. It costs $9.99 with taxes in some states. The SIM card comes with a free US number, some other countries can be added for pay. The SIM card or sticker can only be managed and reloaded by their app available for Android, iOS.
The SIM card does not expire. All prepaid credit and unused data packages will expire nine months after the last prepaid credit purchase. Data is available in more than 200 countries, mostly in 4G/LTE.
Data plans on physical SIM and sticker

[

]
Default data rates range between $0.15 and $1 per MB depending on the country which is very expensive. You can add these packages:
"worldwide" data in about 125 countries: 500 MB for 1 day: $3.99, 1.5 GB for 3 days: $9.99, 1 GB for 15 days: $24.99, 5 GB for 30 days: $99.99
Europe data valid in the EU/EEA, Russia, Belarus, Armenia, Ukraine, Turkey and Georgia: 1 GB for 30 days: $9.99, 5 GB for 30 days: $39.99
USA data: 1 GB for 15 days: $9.99, 5 GB for 30 days: $39.99
Asia-Pacific data valid in 30 countries in Asia and Oceania incl. India and China: 1 GB for 7 days: $9.99, 5 GB for 15 days: $39.99
More info

[

]
Keepgo

[

]

Keepgo is an Israeli-based start-up founded in 2009 with offices around the world. For travellers, it's offering a physical SIM card, a WifI hotspot bundle or an eSIM preloaded with a data bundle for roaming at selected destinations in 4G/LTE at quite high rates.
They offer a unified rate in a total of 70+ countries. Their SIM card is data-only, no voice or texts, but VoIP is possible. Their "Lifetime Data SIM Card" is available for $49 containing 3 GB roaming data. They also sell a mobile WiFi Hotspot router (mifi) including the SIM from above for $99. The eSIM is free, but includes only 2 GB of roaming data.
Package allowance is valid for 1 year. (e.g. if you buy 1 GB package, you can spend it whole year) and data traffic are charged in 1 KB increments. The SIM card is supposed to last a "lifetime" and data doesn't expire, if topped up at least a year.
Data plans

[

]
Their data plans need to be bought online through your profile or their app. They only have one global rate valid for all about 150 networks in the 72 countries they roam:
100 MB: $3, 1 GB: $24, 3 GB: $58, 5 GB: $79, 10 GB: $155, 25 GB: $250
Each refill extends the data validity for 1 year including the unused data on the card at the moment of the refill.
More info

[

]
Transatel DataSIM

[

]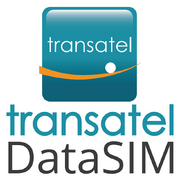 This SIM card is offered by the Transatel group based in Paris. Their data SIM card can be used in every data device. Their SIM covers more than 130 countries mostly in 4G/LTE. Transatel launched an eSIM brand as well under the name of Ubiquiti (see eSIM page).
Availability

[

]
You can either choose a SIM card preloaded with initial data credit called "International Data SIM card", which can be used in any of the covered countries, or the international "WiFi hotspot". The international data card comes in different start-up packages to be delivered worldwide (express delivery is extra):
for €25: with €25 of credit (+ €5 free bonus) valid for 3 months (incl. free SIM card)
for €50: with €50 of credit (+ €10 free bonus) valid for 6 months (incl. free SIM card)
for €100: with €100 of credit (+ €30 free bonus) valid for 1 year (incl. free SIM card)
Recharges

[

]
You can top-up online on your personal account using credit cards or PayPal. You can either top-up value that is valid for all countries and can be transformed into packages or a specific pack. Three sizes are offered: €25: valid for 3 months, €50 gives €5 bonus, all valid for 6 months, €100 gives €15 free bonus, all valid for 12 months. Data SIM will be automatically be deactivated 18 months after your last use.
PAYG data rates

[

]
More than 180 countries mostly in Europe (map of countries and list of operators), some in America, Asia and Africa are offered on a reduced per-MB between €0.02 and €0.25 per MB. Data is on 3G and 4G/LTE in about 160 countries - for networks see http://www.transatel-datasim.com/data-coverage/.
Regional data bundles

[

]
For continents, regions or countries they offer these regional bundles valid in all included regions.
Here a some examples of national SIM passes all valid for 30 days:
in Europe (60 countries): 1 GB - €7

United Kingdom or France each: 3 GB - €8, 10 GB - €19
Spain: 3 GB - €9, 10 GB - €22
Italy: 3 GB - €7, 10 GB - €18
Switzerland: 3 GB - €3, 10 GB - €19, 50 GB - €69
EU + CH + UK: 3 GB - €12, 10 GB - €29, 50 GB - €99

in Asia (25 countries): 1 GB - €12

China: 3 GB - €32, 10 GB - €80
Japan: 1 GB - €5, 3 GB - €15, 10 GB - €45

in the Caribbean (24 countries): 1 GB - €19
Oceania: 1 GB - €49

Australia and NZ: 3 GB - €39

in Africa (28 countries mostly on 3G): 1 GB - €29
in the Middle East (12 countries): 1 GB - €29
in the Americas (22 countries): 1 GB - €39

USA (T-Mobile): 3 GB - €14, 10 GB - €33, 50 GB - €158
Canada: 3 GB - €29, 5 GB - €39
per MB worldwide from your credit at €0.02-€0.19
For exact list of countries see this page.
More info

[

]
tellink Traveller SIM

[

]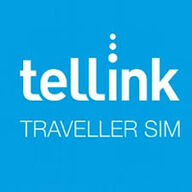 Tellink is a Belgium-based independent telecom provider offering roaming SIM cards for long now. They are based on the network of Orange Belgium (previously Mobistar) and use Orange's reliable roaming in 200 countries and more than 600 networks. Only very few countries are not covered. Calls are made through call-back, but you receive a Belgium local number. Rates generally resemble those of TravelSIM, but are based on a different roaming platform which is considered to be very reliable too and Tellink covers more countries than most other international SIM card.
Availability

[

]
Their "Easy SIM Card" can be ordered online for €25 to be delivered worldwide in 1-10 business days. It comes in all 3 formats with €15 airtime. Credit and SIM card will never ever expire as long as you use it or recharge it once every six months. Top-ups for €10, €25, €50 or €100 can be made on their website with international Master- or VISA-cards.
Data rates

[

]
They only offer per MB-rates like these examples:
€0.02 per MB: in all EU/EEA countries
€0.05 per MB: China, Switzerland, Turkey, Australia, Ukraine, Canada, Russia, South Africa, India
€0.19 per MB: Singapore, S. Korea, USA, Serbia, Thailand, Indonesia, Brazil, UAE, Mexico
€0.50 per MB: Cuba
€2.90 per MB: Vietnam
For all EU/EEA countries they offer these data packages valid for 30 days which are priced quite high and are not such a good deal: 1 GB: €7, 2 GB: €13, 3 GB: €17
More info

[

]
MTX Connect

[

]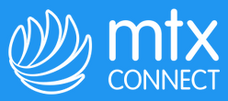 MTX Connect is a provider based in Luxembourg and offers a data-only SIM card or eSIM profile. It doesn't come with a phone number. Calls are possible through VoIP, but not SMS service. MTX has coverage in about 80 countries: all of Europe (except Kosovo), many CIS countries, much of Asia, a handful of other countries, North America mostly on 4G networks.
Take care that in the US they connect to Sprint (you need LTE band 25) and AT&T, in China to China Telecom (you need LTE bands 3 and 41) and in Japan to AU network. As most of their bands are rather unusual and there is no fallback to 2G/3G on these networks, they are so far more suitable for an extended European roaming zone.
Availability

[

]
Their SIM card or eSIM is distributed online only. A physical SIM costs €5 (with free worldwide delivery) and an eSIM costs €1, both without any included credit but with a €2 bonus after the first top-up. For EU countries add applicable sales taxes. Activation needs to be done online by giving your personal information. Top-ups can be done online by credit card and SIM management through your online account.
All credit expires after 18 months of inactivity (measured from the date of last use). Adding additional credit will reset the expiration date on any unused credit in the Customer's Account. Any activity resets the 18-month period, for example adding an eSIM for €1 or even activating and deactivating a PAYG package at no cost. The 18-month period applies to the whole account, not separately to each individual SIM card. You can have up to 5 active SIM cards in one account. It's possible to order up to 10 cards for the same €5 delivery price.
Data rates

[

]
MTX Connect has a single flat-rate in all available countries. Prices are quoted without taxes. Top-ups must be made in certain EUR denominations, with a minimum of €10. If the customer selects an EU country of residence in the "Edit personal data" section, then VAT will be added at the rate of the selected country, even if the service is used outside the EU VAT area. Volume-based tariffs and rounded up in 10KB increments at the end of each session. Per day tariff Service availability time starts at the time of activation of the Service and ends in 24 hours. All times are local for place of Service usage.
PAYG rate for all covered countries: €0.012 per MB
Optimal daily: 350 MB anywhere for 24 hours; €3.49 - overuse is throttled to 64 kbps
Unlimited daily: "unlimited" for 24 hours: €9.95 - with an unspecified FUP for "unlimited"!
2 GB for 7 days: €14.95
4 GB everywhere for 14 days: €24.95
10 GB everywhere for 30 days: €60
Free text messaging

[

]
For 7 days after activation and for 15 days after each top-up, the service provides free text messaging via Telegram, WhatsApp, WeChat, Viber and Line apps (excluding video, audio or pics) on all SIM cards in the topped-up account. This doesn't require tariff plan activation and works with zero balance. During the pandemic the grace period was extended to 90 days. There is also a separate €60/year subscription, which gives Free Chat activation for the whole subscription period and 20% discount for selected (?) data plans.
Number with SMS and calls

[

]
As this SIM doesn't automatically come with any number associated, it can't be used to receive SMS from third party services, for example to set up apps like WhatsApp etc. All such third party services should be set up using your usual everyday SIM card. For €60 per year, you can have an associated UK or Luxembourg phone number for receiving SMS, but this is very expensive compared to using a free local SIM card elsewhere for SMS.
More info

[

]
GO-SIM (by JT Global)

[

]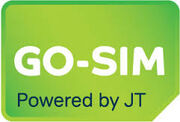 Jersey-based JT Global is one of the longest-running supplier of international SIM cards. It has used various sale channels and brands for its different products of which GO-SIM survived using a Estonian-based (+372) number. GO-SIM is a privately owned sub-company and part of JT Group with offices in the UK, USA and Australia. They offer two very similar international SIM cards at pretty high rates:
international voice and data SIM (incl. SMS) in 190 countries: $17
international data-only SIM with data coverage in 100 countries, but no voice or text: $10 + the purchased package
GO-SIM charges at least $10 or €12 for shipping plus in some countries 8-20% VAT or sales tax. Note that the prices in US$ are generally lower than in € or £. Any GO-SIM credit lasts 18 months from your last recharge. The SIM card will stay active as long as you recharge it (top up) once a year.
Recharges can be made online on your account or using their app by internatl. MasterCard, Visa or AmEx and PayPal too. Prepaid credit expiry is 3 months after the last use or recharge on the voice & data SIM and 30 days on the data-only SIM. Tethering and hotspot use are both allowed.
Data rates

[

]
Their rates for data are all valid for 30 days (except the 250 MB packs that are valid for 14 days):
Zone A (65 countries): 250 MB - $9, 500 MB - $13, 1 GB - $19, 2 GB - $35, 3 GB -$53, 5GB- $87
Zone B (110 countries): 250 MB - $25, 500 MB - $45, 1 GB - $69, 2 GB - $99, 3 GB -$150, 5GB- $175
Europe (EU, UK): 5 GB -$29, 10 GB - $59
Europe+ (Europe, Isreal, Russia, CH, US: 2 GB - $20, 5 GB - $45, 10 GB -$87
Asia (13 countries): 3 GB -$40
Scandinavia, Russia: 5 GB -$29
Turkey: 1 GB - $10
Vietnam: 3 GB - $10
More info

[

]
Naka offers

[

]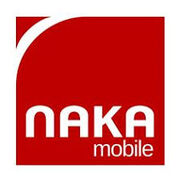 Naka Ltd./AG is a MVNE based in Switzerland that offers a roaming platform that is used by various suppliers of international SIM cards in very different products. Two of their best priced options Koko Mobile and DrimSIM are featured in detail. Naka has data and data & voice SIMs that are orginally registered in Jersey (+447937....), but local numbers can be added for a fee. Roaming is in about 100 countries, some of them in 4G/LTE.
Many travellers face problems with their Toolkit and their lack of support. This makes their SIMs not so easy to handle for some users. You have certain different roaming profiles to choose from according to destination which are not so clearly displayed. That's why we only mention them in name with a link the product as it can't be recommened anymore.
Koko SIM: is a physical SIM card with Swiss pricing and a Jersey number on a paygo rate and in packages to be ordered online
DrimSIM: aimed at the Russian market has a fair per-MB pricing without a packages managed by app
Lufthansa Mobile: Similar to Swiss Mobile you get Lufthansa Mobile on Lufthansa flights from 2017. They are sold at €29 with €10 credit and come with a German number. It has essentially the same rates as Swiss Mobile in EUR instead of CHF.
iVittamobile 2.0 has relaunched and now offers cheap packages for certain countries like a 1 GB pack for US$ 10 in the EU, USA, Australia, Canada, Gibraltar, New Zealand, Norway, Saudi Arabia and Turkey. But other countries stay on a high per-MB rate of US $ 0.10-0.20 per MB. SIM card can be ordered for $10 with the same value preloaded plus around US$ 10+ for delivery and taxes if applicable. Top-ups are made online in $10 increments.
ChilliSim is another roaming SIM card sold through a UK company aimed mainly for the US market. While it's starter price is similar at $30 with $20 credit, its rates are much higher for instance at $0.19/MB and for a 1 GB pack at $39 within the EU.
Q-Travel from Qynamic is data-only roaming SIM fully managed via the Qynamic App (for iOS and Android). Starter pack is for €9.90 incl. delivery and 250 MB available on Amazon and eBay. Pricing is in two zones for a total of 80 countries. The "Global Zone" consists of most of Europe, USA, Australia and South Africa, while the "Global Zone+" includes a few more countries like China or in Latin America. They sell data packs valid for a month with 1 GB at €15 or 3 GB at €39 in the smaller and 1 GB at €29 in the extended Global Zone+, which are quite reasonable for Naka products.
More info

[

]
Surfroam

[

]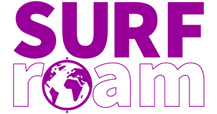 Surfroam is a SIM card provided by an Estonian joint venture as a physical SIM or eSIM. It roams in more than 200 countries and stays commited to a fair per-MB price model like DrimSim. It's data-only, no voice calls or SMS.
This section is about the physical SIM card. See the international eSIM page for information about the eSIM product.
Availability

[

]
A physical SIM card in all three sizes can be ordered on their website for €25 that comes preloaded as credit. Delivery cost is €15-€25 depending on the destination. Delivery is by courier and usually takes less than a week.
Top-ups can be made by credit card, PayPal or Bitcoins on their site as well, and extend validity of the card for one year from the purchase date. Unfortunately, minimal top-up amount is €25 (choices are: €25/€50/€100). If you top-up before the year expires, your unused data is transferred to the next year period.
Data rates

[

]
All data are on fair per-MB charge, no packages offered. Here are some quotes:
1c per MB: Australia, EEA, EU, Hong Kong, Indonesia, Israel, Korea, Malaysia, South Africa, Thailand, Turkey, UK
2c per MB: Canada, China, India,Pakistan, Russia, Saudi Arabia, Singapore, Switzerland, Ukraine, US, Vietnam
3c per MB: Argentina, Brazil, Egypt, Japan, Mexico
4c per MB: Tajikistan
5c per MB: Nepal, Nigeria
6c per MB: Honduras
8c per MB: UAE
9c per MB: Bermuda, Haiti, Sudan
Usually physical SIM and eSIM have the same rates, but there are a few exceptions which are shown on the official list.
More info

[

]
APN: globaldata (no username/password)
Website: https://surfroam.com/
Modem users: in some cases it may be necessary to use SIM Toolkit to change the SIM's country/IMSI code. It's a good idea to carry an unlocked phone with you that can be used for this if your modem doesn't support STK.
PIN protection cannot be enabled on the SIM. Helpdesk states that PIN is "not supported".
Surfroam renewed their SIM cards from fall 2021 and old cards (serial numbers starting with 7) stopped working on Mar 1st 2022 (official announcement). New cards have serial numbers starting with 8.
BNESIM

[

]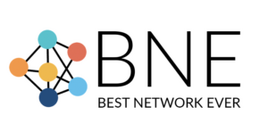 BNESIM by this Hong Kong-based company started in 2017 and was the first international roaming SIM coming from Asia with a worldwide distribution. It works in 170 countries and in most of them in 4G/LTE. They offer flat plans and packages valid in Top 88 countries without expiration (as long as you top up your credit every 6 months) and specific rates for the other countries.
Their SIM is data-only and all calls have to be made by VoIP through their app offered in the usual app stores or on their website. You can add a local number of many countries for free, numbers of some more countries are for an additional fee.
Availability

[

]
The BNESIM can be ordered through their app on Play or App store for a €9.90 delivery fee to reach every country in 5-7 working days. Activation is by code through the website or app and all SIM management and top-ups can be made online or through their app by major credit cards. They offer the following starter packs:
physical SIM with 100 MB data in 148 countries: €9
eSIM with 100 MB in 48 countries: €5
You can add Direct Inward Dialing/dial-in (DID) numbers of about 40 countries for a surcharge The number can be used to send SMS, but you can't receive SMS on the number. All allowances don't expire as long as you top-up online every six months to keep it active.
Pricing

[

]
Their plans are managed through their app available in Play and App stores. They offer one time packages where the data doesn't expire as long as you top-up within 6 months, daily and monthly packs in three categories:
top 88 countries:

one time: 1 GB - $19, 3 GB - $55, 5 GB - $90, 10 GB - $169
daily: 500 MB -$9, 1 GB - $14, 3 GB - $38
monthly: 1 GB - $17, 3 GB -$49, 5 GB - $79

Asia:

one time: 1 GB - $17, 3 GB - $49, 5 GB - $81, 10 GB - $155
daily: 1 GB - $11.90, 3 GB - $34.30, 5 GB - $56.70, 10 GB - $108.50
monthly: 1 GB - $11.05, 3 GB - $31.85, 5 GB - $52.65, 10 GB - $100.75

Europe:

one time: 1 GB - $12, 3 GB - $35, 5 GB - $57, 10 GB - $110
daily: 1 GB - $8.40, 3 GB - $24.50, 5 GB - $39.90, 10 GB - $77
monthly: 1 GB - $7.80, 3 GB - $22.75, 5 GB - $37.05, 10 GB - $71.50

Middle East:

one time: 1 GB - $19, 3 GB - $52, 5 GB - $85, 10 GB - $155
daily: 1 GB - $13.30, 3 GB - $36.40, 5 GB - $59.50, 10 GB - $108.50
monthly: 1 GB - $12.35, 3 GB - $33.80, 5 GB - $55.25, 10 GB - $100.75

America:

one time: 1 GB - $19, 3 GB - $54, 5 GB - $89, 10 GB - $174
daily: 1 GB - $13.30, 3 GB - $37.80, 5 GB - $62.30, 10 GB - $121.80
monthly: 1 GB - $17.10, 3 GB - $48.60, 5 GB - $80.10, 10 GB - $156.60
Furthermore they offer many country-specific plans that you can check out here: https://my.bnesim.com/country_rates_ext.php
More info

[

]
Google Fi (restricted to USA)

[

]
Google Fi (formerly: Project Fi) is an US-based MVNO service by Google that provides phone calls, SMS and mobile broadband using LTE networks as well as WiFi. The service was launched in 2015 and the SIM card is so far officially only sold in the US. With all networks combined, the service covers now more than 180 countries around the world.
Note that there are numerous reports of Google suspending service to users who roam outside the US for extended periods (e.g. 6 months) - an issue for expats and digital nomads, though likely not affecting anyone making a short trip (under a month) abroad.
Note that the service can only be activated on a few compatible phones. It started with the Nexus 5, followed by all newer iPhones. As of 2019 the list includes some Android models of HTC, Motorola, LG and Google's Pixel (see full list).
Start up

[

]
For a start Google Fi was only available online to be shipped to an US postal address. Since 2018 it's also sold in most Best Buy stores in the US (locator) for $ 9.99. Users from outside the US need to employ a US VPN to place an order and if you don't know anybody in the US a mail forwarding service to get it delivered to your your country. They will do the shipping for around US$ 20-40.
Data pricing

[

]
A Google Fi subscription costs $17 per month for unlimited calls and text messaging, plus a customizable data allowance costing an additional $10 per GB in 100 MB increments. Money for unused data is credited back to the user's account, and overuse of data costs an additional $10 per GB. There is a monthly cap of $60 (for 6 GB). Beyond data is throttled to 256 kbps. This service can be used on many LTE networks and WiFi in almost 200 countries (see list) for the same price and proved to be quite reliable so far. Better order and activate it in the USA to avoid problems.
Settings and more info

[

]