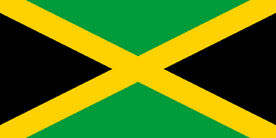 Basics

[

]
The Caribbean island of Jamaica has 2 mobile network operators:
* Digicel Jamaica
* Flow (by Cable & Wireless)
Mobile service in the Caribbean had been under the control of Cable & Wireless, the longtime provider of telecommunications services in the region. Cable & Wireless had little competition or incentive to change and service was considered expensive and poor in quality.
In 2001 Jamaica decided to open its phone market up for competition. Digicel, owned by Irish entrepreneur Denis O'Brien, first established itself in 2001 in Jamaica. It grew to 100,000 customers there in approximately 100 days. Now Jamaica is home to over 3 million mobile users, with Digicel claiming around 2.2 million and Flow having around one million.
In 2016 Jamaica's cabinet approved the award of a third licence to Symbiote Investments that has paid US$ 20.8 million to roll out a 4G LTE service under the Caricel brand. They started in 2017 but face a regulatory investigation into the circumstances of their licensing and in 2019 their licence was revoked and the provider shut down. Caricel launched a FWA network as opposed to a mobile network.
Jamaica's Office of Utilities Regulation (OUR) has instructed Digicel and Flow to improve what it describes as 'persistent quality of service (QoS) issues', such as data and voice service interruption, dropped calls and calls not being initiated. Both companies admitted that the steep and rapid rise in the demand and use of data had hampered their service delivery. For its part, Digicel blamed the QoS lapses on its modernization program, while Flow claimed that the incidents were isolated and not related to a general failure of its telecoms infrastructure. Flow also cited vandalism and ongoing road works as mitigating factors.
All prices are given in Jamaican dollar (J$ or JMD), that is a free floating currency not linked to the US dollar. All taxes are not included. All transactions are exclusive of the 25% Special General Consumption Tax (GCT) on all Telecoms activities.
Digicel Jamaica

[

]

Jamaica was the first market where Digicel started in 2001 in the Caribbean. It's considered as their home base and they soon became market leader on the island with a major share of the customers.
Digicel's 2G GSM is on 900 MHz and 3G UMTS is on 850 MHz up to DC-HSPA+. They started 4G LTE on 700 MHz or Band 17 in 2016 in Kingston, St Andrew and around the Sangster International Airport in Montego Bay, with hopes of it reaching other parts of the island soon. Recently, they've expanded coverage to Montego Bay, Falmouth and a few other places on the North Coast and South Coast. On their 2G/3G networks they claim to cover 99% of Jamaicans, on 4G/LTE 65% are covered at the end of 2018: coverage-map.
Digicel has deployed LTE on Band 4 with a bandwidth of 20 MHz aggregated with Band 17 and Band 2. Digicel was the first carrier to offer HD Voice in Jamaica, available on its 3G network for AMR-WB capable devices like iPhone and Samsung Galaxy devices.
Availability

[

]
Their SIM card is around JMD 500-700 in their stores (locator) and other locations. Be prepared to show a passport for purchase.
Top-ups can be made online by credit card or PayPal, where you can buy plans directly too. Alternatively, you can use vouchers sold all over the islands without surcharges. In addition to that there are many international online merchants such as recharge.com, swiftrecharge.com, ding.com, mobilerecharge.com are available which allow to recharge prepaid number from anywhere in the world.
Dial *120# to check your account balance & dial *120*9# for your data balance.
Digicel, is active on social media and offers assistance through that medium to its customers in addition to the traditional means,
Data feature packages

[

]
Default data is JMD 20 per MB.
For short time use, they offer "the quickie" for 1 hour with on-net talk and text, WhatsApp messaging (no VoIP) and Facebook access for JMD 60. Data remains at the default rate of JMD 20 per MB. Activation: *147#.
They now offer two lines of prepaid plans:
unlimited social plans with zero-rated social media
Nuff data plans with regular voice and data packs
The unlimited social plans all come with unlimited (*) domestic calls, unlimited (*) social media and a data quote:
| Time | Data | Price |
| --- | --- | --- |
| 2 days | 400 MB | JMD 250 |
| 7 days | 1 GB | JMD 750 |
| 14 days | 2 GB | JMD 1450 |
| 28 days | 4 GB | JMD 2650 |
| 28 days | 6 GB | JMD 3450 |
Social media includes Facebook, WhatsApp (both without VoIP), Snapchat, Instagram and Twitter. Unlimited talk to any local network excluding toll free numbers. Internet video calls not included and will be taken from your regular data bundle.
(*) = unlimited is in fact limited according to Digicel's FUP (see details). All overuse is at the default rate.
Their regular voice and data plans called Nuff only include unlimited (*) calls on-net within Digicel and a data quota
| Time | Data | Price |
| --- | --- | --- |
| 2 days | 250 MB | JMD 200 |
| 7 days | 600 MB | JMD 500 |
| 14 days | 1.2 GB | JMD 850 |
| 28 days | 5 GB | JMD 2450 |
Activate by *147#, online or by app, check balance by *120*9#. All plans auto-renew.
These add-ons are offered for their plans for more data:
60 MB for the rest of the running time of the base plan: JMD 60
1 GB for the rest of the running time of the base plan: JMD 170
1 GB for 2 days: JMD 150
Both unlimited social and Nuff plans can add the following bundles with unlimited (*) on-net voice, unlimited (*) International Calls to USA, Canada & UK landline and unlimited (*) WhatsApp messaging:
for 2 days: JMD 150
for 7 days: JMD 350
International roaming

[

]
Roaming bundles allow Digicel customers travelling to the USA, Canada, UK, Ireland, the Caribbean Digicel networks and some others to roam at discounted rates. You will need to connect to AT&T or T-Mobile in the US, Rogers in Canada or any Caribbean Digicel network. To activate a roaming bundle dial *153#.
100 MB for 3 days: JMD 500
250 MB, 30 mins for 7 days: JMD 1500
500 MB, 60 mins for 15 days: JMD 2900
1 GB, 60 mins for 30 days: JMD 5000
To check data balance, dial *120*154# Note that domestic data bundles don't apply while on the Roam Like You're Home plan. You will be charged the domestic default rate of JMD 45 per MB while roaming beyond the included quota.
More info

[

]
APN: web.digiceljamaica.com
FLOW Jamaica

[

]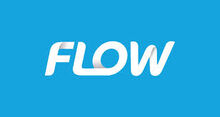 FLOW, previously called LIME is the incumbent provider in Jamaica. It's operated by Cable & Wireless Communications which is owned by Liberty Global.
FLOW's 2G GSM network is only on 850 MHz. FLOW's 3G UMTS network resides on 850 MHz and 1900 MHz. Both their 2G & 3G networks are available islandwide. FLOW recently disabled DC-HSDPA and GSM on 1900 MHz, opting to use the spectrum for LTE and a small allocation for 3G, instead.The company is also intending to shutter its legacy technology (presumably 2G) "soon" but timelines were not provided.
FLOW started its 4G LTE rollout in the Kingston Metropolitan Area in 2016 and expanded it to Montego Bay (and its environs) and the resort town of Ocho Rios as well as the towns of Spanish Town, Portmore in St. Catherine and Mandeville in Manchester in 2017 (see coverage map). FLOW's primary LTE Band, Band 4 (1700 MHz), has less in-building penetration. As a result, it doesn't propagate as far as lower frequencies like 700 MHz on Digicel. Band 4 offers more speed and network capacity than its competition because it sits on a 20 MHz bandwidth. FLOW also began deploying LTE Band 2 (1900 MHz) in places like Montego Bay, Ocho Rios, Kingston and a good portion of rural areas with aggregation. They recently also began adding Band 12 (700 MHz) as the 3rd LTE band. The network has already begun deployment of its full spectrum in some rural areas like Portland, St. Mary, St. Elizabeth, St. Thomas and other like areas. FLOW, as of early 2020, claims its LTE network now covers 95% of the Jamaican population.
FLOW was awarded a Speedtest Award from Ookla for Q2-Q3 2018, with average download speeds of 22.66 Mbit/s and average upload speeds of 9.62 Mbit/s. They have since now attained 87% of population coverage with intent to cover all Jamaicans by 2020.
Availability

[

]
Their SIM card is sold in their stores (locator) for JMD 500. Be prepared to show your passport at the point of purchase. For LTE, you need an LTE-enabled SIM card which is available at any FLOW Store/Kiosk. Simply ask the sales associate for one which should be labeled "Prepaid Mobile LTE". Also, ensure that your phone is compatible with LTE Band 4 (1700 MHz), Band 2 (1900 MHz), Band 12 (700 MHz).
Top-ups can be made online or in top-up kiosks, supermarkets and gas stations all over the island.
Any top-up stays valid for 90 days irrespective of the amount. Check your airtime balance by dialing *120# and check your data balance by dialing *129*6*1# or *146*0#.
Data feature packages: unlimited plans

[

]
In 2020 Flow introduced "unlimited plans" with unlimited (*) local calls and texts, unlimited (*) social media (WhatsApp no VoIP calls), unlimited (*) You Tube videos and a data quote:
FLOW Unlimited Plans
| Time | Data | Price | Activation |
| --- | --- | --- | --- |
| 5 days | 300 MB | JMD 420 | *123*5# |
| 28 days | 4 GB | JMD 2300 | *123*29# |
| 30 days | unlimited* | JMD 4900 | *123*30# |
(*): Note that all "unlimited" is subject to fair use policy; contingent on the average usage on your respective plan. The 30-day Unlimited plan comes enabled with Auto-Pay. All plans revert to 2G throttling after exhausting any-use data or hitting fair-use for the rest of their validity.
Zero-rated social media apps are WhatsApp (no VoIP), Facebook, Twitter, Snapchat and Instagram. To stop auto-renewal dial *787#. To check data balance, dial *146*0# or *129*6*1#. Plans can be activated via USSD codes or through the MyFLOW app.
You can add for extra data:
200 MB for 24 hours: JMD 200, activation: *147*5#
1.5 GB for 5 days: JMD 500, activation: *147*9#
International roaming: Travel Pass

[

]
Recently, FLOW Jamaica did away with their MyRoam packages and now offers roaming data plans to 47 countries including the entire FLOW Caribbean, Albania, Australia, Canada, Costa Rica, Czech Rep., Germany, Ireland, Italy, Malta, Netherlands, New Zealand, Panama, Romania, Spain, Turkey, UK and the US (incl. Puerto Rico and US Virgin Islands) with access to up to 4G/LTE speed. They are called Travel Pass and come in the following variations:
A Combo Plan with 30 Anywhere Texts, 30 Minutes of Voice (in the visited country and to Jamaica) and 100 MB of data for 7 days: JMD 1,299, activation: use the MyFLOW app or dial *134*8#
250 MB for 7 days: JMD 999, activation: use the MyFLOW app or dial *134*7#
500 MB for 7 days: JMD 1,749, activation: use the MyFLOW app or dial *134*6#
All Travel Pass plans are cross border; they can work while traveling between multiple countries whilst having bought a plan only once. FLOW steers customers to specific roaming partners for subscribers on these plans. FLOW will send a text once you have exhausted 75%, 99% and 100% of your plan allotment(s). Out of plan data rates are as low as JMD 38 per MB.
More info

[

]