Basics

[

]
Norfolk Island is a small island in the Pacific Ocean located between Australia, New Zealand and New Caledonia. The island is part of the Commonwealth of Australia. Together with two neighbouring islands, it forms one of Australia's external territories and utilises a different country code (+672). It has around 1,800 inhabitants living on a total area of about 35 km2.
Currently there is currently two operators offering data service. One has 3G/4G and the other one 4G Data only service on the island.
Norfolk Telecom (NT)
GloNet
The Australian Government has given Norfolk Telecom a $4 million grant into upgrading to 4G and to link the island by a fibre-optic submarine cable. This service is in the process of being installed and the old 2G network will be switched off on 1 November 2020.
nbn SkyMuster satellite service

[

]
In 2017 the Australian nbn SkyMuster satellite service started on the Norfolk Island. It delivers broadband access to homes and businesses in regional and remote Australia via two state-of-the-art satellites. This usually involves the installation of a satellite dish, a modem and a power supply in a private home or business free of charge. Typically speeds of 8-20 Mbps are reached and prices start at about $30 per month for 50 GB.
Norfolk Telecom (NT)

[

]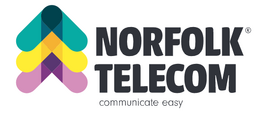 Norfolk Telecom is the state-owned telco and operates a 3G/4G network with island wide coverage. The 3G operates on 900 Mhz (Band 8) and the 4G network operates on 700 Mhz (Band 28). This is a new network that replaces the old 2G only network and as a result it uses new sim cards. This new network is the result of the Australian government granting $4 million to upgrade the network to 4G.
There is still a 2G/GSM network on 900 MHz with excellent island wide coverage. Sim cards on this network provide no data and you cannot use it for data transmission. It will also be shut down on 2 November 2020.
Data Sim Cards

[

]
Currently 6 different plans exist. All of them currently include a sim card when purchased.
| Price | Data | Extra | Validity |
| --- | --- | --- | --- |
| $ 10 | 1 GB | - | 30 days |
| $ 20 | 0.2 GB | $10 call credit | 180 days |
| $ 30 | 3 GB | 200 min local calls and 200 local sms | 30 days |
| $ 60 | 6 GB | 300 min local calls and 300 local sms | 30 days |
| $ 80 | 8 GB | 500 min local calls and 500 local sms | 30 days |
| $ 30 | 2 GB | Tourist sim (see below) | 21 days |
The local calls only include to mobiles except the call credit which can be used to call landlines and the tourist sim which includes 25 mins local landline calls, 25 mins local mobile calls, 5 mins calls to AU/NZ numbers and 100 local sms.
All bundles are valid for 30 days with the sim card valid for 180 days from last recharge except the tourist sim which is only valid for 21 days with no possibility to extend.
On all plans (except the tourist plan where only the $20 add on is available) it is possible to add on data - 2 GB data for $ 20, 4 GB data for $30 and 8 GB data for $50.
As the network is quite new it is only possible to purchase a new sim card at the main office located at 9 New Cascade Road. Some form of ID (such as passport) is required for all purchases as is standard for prepaid sim cards in Australia.
More info

[

]
GloNet (4G)

[

]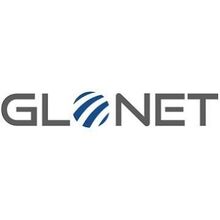 GloNet Pty Ltd launched Norfolk Island's first 4G Mobile Data service in November 2018. GloNet Pty Ltd is a local initiative, owned locally and employing locals. The 4G/LTE network operates on Band 3 (1800MHz) NOTE: GloNet are having issues on iPhone X, Samsung 10 and later models so if possible it is best to take an older phone. As Glonet do not have a voice service an unlocked modem may also be more suitable for your requirements.
This service is now available for residents and visitors on the island. Initially 4G Data is operational in the Burnt Pine, Airport and Kingston areas, however ACMA Data shows licencing for approximately 8 towers including in Cascade Bay, Ball Bay, and from Mount Pitt.
Data only SIM

[

]
GloNet 4G Data will give fast mobile access to the internet and allow residents and visitors to the island to collect and respond to email, social media (Facebook, Instagram etc) and 'Over The Top' instant messaging and voice calling such as Skype, Messenger and WhatsApp.
In addition, residents can use this mobile service for applications such as monitoring, remote access and Machine To Machine (M2M).
Customers with 4G compatible phones or tablets, can purchase a SIM or alternatively a dongle to get access to the GloNet 4G service.
It costs AU$ 50 for the SIM only option with 3GB of data including the SIM and is available for both Visitors and residents. Currently only available from the official launch reseller by visiting their store.
Norfolk Island Data Services (3B Taylors Rd, Burnt Pine 2899, Norfolk Island)
More info