PIN Lock Edit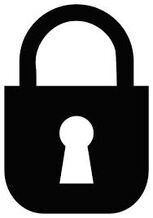 Your prepaid SIM will be given either with:
a default PIN code of 4 digits,
a personal code written on the cardholder or in the manual
no PIN at all
In the security menu of your phone, you can adjust the PIN code, establish one or get rid of it (turn the PIN code off). But be careful doing this, as only the PUK code can release your SIM card if you have forgotten it and try to enter it four times incorrectly.
If it is a prepaid-only SIM which you load with small amounts of credit, you can turn off the PIN protection in your smartphone. You will probably have a bigger loss losing your device than your SIM card and getting back the remaining value abroad is nearly impossible to do. So calling the operator in this case is pretty useless.
Contrarily, when you use a SIM card on a post-paid contract or on prepaid somehow automatically linked to a payment system (like a bank account, credit card, PayPal…) it's essential to use a PIN for protection and to block the card by calling the operator as soon as possible if you have lost it.
You do not need the PIN code to use the SIM card. This feature is completely optional and can be used for additional security.
Community content is available under
CC-BY-SA
unless otherwise noted.