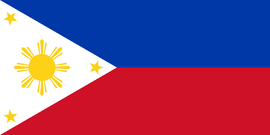 Basics

[

]
There are so far only 3 network operators in the Philippines.
Smart Communications ( include and TNT ); mobile phone numbers starting in 0907-0912, 0918-23, 0928-29, 0942-0944
Globe Telecom (includes GOMO, TM and Cherry Prepaid); mobile phone numbers starting in 0905-0906, 0915-0917, 0926-0927, 0935-0937, 0965-0967, 0976
Dito Telecommunity mobile phone numbers starting 0895-0898, 0991-0994
Globe had been slowly gaining on the market leader Smart since 2012 when Globe had only a 32% market share. However, over the past years it has closed the gap. Globe finished 2016 with 66.6 million subscribers compared with Smart's 62.1 million, giving Globe a 52% market share and Smart 48%. This is remarkable as Smart holds 290 MHz bandwidth and employs 12,000 BTS while Globe only 210 MHz and 7000 BTS in 2017.
'Third provider: Dito Telecommunity (MISLATEL)'

[

]
In 2018 a third national provider was selected to fight the duopoly of Smart and Globe: Mislatel for Mindanao Islamic Telephone Company is a joint venture of Filipino businessman Dennis Uy and China Telecom which has been appointed the Philippines' New Major Player (NMP) or third telco backed by the current president Duterte who promised to break the duopoly. Mislatel has committed to increase basic internet speed to 55 Mbps and cover 84% of the country's population over an initial five-year period, through total investment of around US$ 5 billion.
Mislatel was formally issued with its certificate in July 2019 paving the way to challenge the might of de facto duopoly of Smart (PLDT) and Globe Telecom. Mislatel announced its intention to rename as DITO Telecommunity Corp. It commenced mobile network rollout from summer 2020. It's expected to get its first subscribers from populated areas like Metro Manila, Cebu and Davao in trials as early as November 2020 followed by a commercial launch in march 2021. The company is now live in some area's and expanding.
Frequencies

[

]
2G-GSM/EDGE is on 900 and 1800 MHz, 3G UMTS up to HSPA+ on 850 MHz on Smart and 900 MHz on Globe and mainly on 2100 MHz on both networks. 4G/LTE started in the Metro Manila and has been extened to other cities so far. For 4G/LTE Smart uses 700 MHz (28), 850 MHz (5), 1800 MHz (3) and 2100 MHz (1); Globe uses 700 MHz (28), 1800 MHz (3), 2300 MHz (40 in TDD-LTE) and 2500/2600 MHz (41 in TDD-LTE).
Coverage and speed

[

]
The Philippines has long been notorious for having one of the slowest internet connections in the world and mobile internet is no exception. Specifically, as at April 2020, Smart has much higher speeds at 10.6 Mbit/s DL and 3.9 Mbit/s UL compared to Globe with 7.6 Mbit/s DL und 2.0 Mbit/s UL on average.[1]
2G covers all inhabited islands but is practically useless for data transmission (even for WhatsApp) because of congestion. On 3G you only get data speeds comparably to other southeast Asian countries in Manila and a few provincial capitals. Generally the 3G coverage is somewhat patchy and speeds are often quite poor. 4G/LTE coverage isn't nationwide and mostly exists in greater urban areas so far. In fact, Open Signal writes that 4G is only available to 72.4% of the country.[2] Both Globe and Smart have pledged to cover 95% of population with 4G/LTE by the end of 2018.
In the Philippines, there is a constant dispute, which network is better: Globe or Smart? By international or regional standards, both of them remain pretty bad. The problem is: you never can tell. On most places (outside of Metro Manila) only one network is useable for data and this changes regionally. For instance, on Boracay, Philippines' premier summer vacation spot, it's Smart. While on Baguio City, the country's summer capital, it's mostly dominated by Globe and Smart's signal is weaker.
If you need data at one particular spot, ask locally which one to choose. But don't ask anyone attached to a provider in a phone shop, they just want to sell their own product. It's better to count the numerous sales outlets instead: the provider with more outlets is likely the better at this location.
In 2016 the Philippines House of Representatives has requested Smart and Globe to explain, why the Filipino people 'are not receiving the quality of service that they deserve'. Smart and Globe will also have to 'show why they should have the privilege to keep their franchises despite the same'. The President Duterte has now threatened to break up the duopoly in the wake of persistent criticism of the Philippines' slow and expensive internet services: 'If you do not do it right, you wait, I'm going to China. I'll open up everything for competition. I'll just open up everything,' the president warned. So we might soon see Chinese companies competing on the Philippino market.
In the meantime travelling through the Philippines you may think of getting two SIM cards like locals do. The start-up price is minimal and you can always try which operator works (better) at your place. This leaves you with the problem which SIM card to load up for data.
In 2017 the search for a third and possibly fourth operator is under way. The new entrant to be selected needs to invest PHP 30 billion (US$ 596 million) in the first two years to deploy a network, and would need to build at least 2,000 to 3,000 base transceiver stations (BTS) nationwide to break the duopoly of Smart and Globe.
In 2018 both operators launched massive 4G/LTE expansion programs to meet the target of the National Telecommunications Commission to provide 4G data services in 90-95% of the country's cities and municipalities by the end of 2018.
As at mid-2020, both Globe and Smart have rolled 5G out to a small selection of places in the country.
Registration

[

]
As on September 2021, Sim Card Registration Act of 2019, also known as Senate bill 693, has passed the Filipino Senate and is awaiting publication in the official Gazette. The new regulation will make SIM card registration mandatory, also for existing SIM Cards, and a single person aged 15 years and above is allowed a maximum of 3 active SIM cards across all companies. Filipino citizens need to bring any type of ID, foreigners their passport, which will need to be copied and send together with the registration form. The registration forms have to be received within 15 days after activation by the telecom companies from their resellers, otherwise the line will be deactivated. Every 6 months the companies will have to send a register of active SIM card and registration details to NTC. The deadline of registration of the existing SIM cards will be within 180 days after publication of the new law, non-registered SIM cards will be deactivated. Be therefore prepared to bring your passport when buying a SIM card or to receive a request to register for an existing SIM card.
Reloading

[

]
The easiest way to reload (top-up, recharge) your credits is to proceed to sari-sari stores and retailers that offer a reloading service, provide them your number and a certain amount you want to top up and they will send you credit within a few minutes. These are ubiquitous and as long as you provide them the correct mobile phone number, your credits are good to go.
Alternatively, reloading cards starting at P100 are available at sari-sari stores and major retailers. You scratch off a code and depending on the provider either text or dial it and send it to a designated number.
You might want to use Lazada as at the point of writing, this was the only site found where you can reload your SIM without additional cost (and actually save 5% on your load value) via credit card.
Smart Communications

[

]

Smart Communications by PLDT Inc, is one of the two leading providers in the Philippines with more than 70 million customers on its three brands Smart, Sun Cellular and Talk 'n Text. It was the first to start 4G/LTE in 2012 in Manila and expanded it now to some other cities. For 4G/LTE Smart uses 700 MHz (28), 850 MHz (5), 1800 MHz (3) and 2100 MHz (1). Although Talk 'n Text and Sun Cellular are under the Smart umbrella, this section focuses on the main SMART brand. Starting October 21st, the Sun Cellular brand is being dissolved and customers are migrated to Smart.
Availability

[

]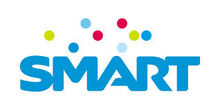 Their usual prepaid SIM card is available practically at every street corner where you see their sign. Start-up price is around 40 Pesos with 300 MB and another 700 MB when you top-up at least P 30 within 3 days of activation. All new SIM cards include 4G/LTE now.
Reloads

[

]
Recharges (loads) are available all over the Philippines on every street corner. They use an electronic reloading system in which the merchant uses a special SIM card (retailer's SIM card) or terminal to transfer/recharge credits (also known as e-load) into the subscriber's account. Minimum top-up value is P 15 plus a minimal fee of P 1-3 for the merchant.
In addition, SMART offers Pasaload whereby SMART subscribers with a sufficient balance and/or qualifying plan (if postpaid) can transfer some of their credits to a prepaid SMART subscriber. They can also send packages/bundles to another SMART subscriber. To use Pasaload, subscribers simply text <cellphone number><space><package keyword> and send it to 808.
As third party alternative payment portals to reload phone numbers you can refer to SwiftRecharge.com. It is not cheap as domestic reloads but gives an options to reload any prepaid number from any part of the world. As payment methods the portal accepts any debit and credit cards along with crypto currencies such as Bitcoin, Ethereum and USDT.
Following Globe in 2018 Smart has announced that all prepaid loads will have a validity period of one year from now on. To check your balance text '?1515' to 214, enter 214# or *121#.
Data feature packages

[

]
These data packs called BigBytes and GigaSurf in 2G, 3G and 4G/LTE sold in these sizes:
| Package | Data | Price | Period | Activation |
| --- | --- | --- | --- | --- |
| BigBytes 5 | 15 MB | P 5 | 1 day | BIG5 |
| BigBytes 10 | 40 MB | P 10 | 1 day | BIG10 |
| BigBytes 15 | 40 MB | P 15 | 2 days | BIG15 |
| BigBytes 30 | 100 MB | P 30 | 1 day | BIG30 |
| GigaSurf 50 | 1 GB | P 50 | 3 days | GIGA50 |
| GigaSurf 99 | 1.5 GB | P 99 | 7 days | GIGA99 |
| GigaSurf 299 | 2 GB | P 299 | 30 days | GIGA299 |
| GigaSurf 599 | 5 GB | P 599 | 30 days | GIGA599 |
| GigaSurf 899 | 8 GB | P 899 | 30 days | GIGA899 |
To activate, text keyword to 9999 (e.g. BIG30 then send it to 9999). Data usage beyond these packages is charged by the default data rate of P 5 per 15 minutes.
SMART also offers packages where access to selected apps/websites will be subject first to a separate allowance. For instance, as a bonus GigaSurf packages contain up to 1 GB per day for YouTube, iFlix, iWant TV, NBA League Pass, Cignal TV. Other packages are described and sold as follows:
Package
Data
Apps
Price
Period
GIGA IG + FB 50
1 GB
+ 1 GB for

Instagram and

Facebook

P 50
3 days
GIGA IG + FB 99
2 GB
P 99
7 days
GIGA IG + FB 299
4 GB
P 299
30 days
GIGA IG + FB 399
6 GB
P 399
30 days
GIGA IG + FB 499
8 GB
P 399
30 days
GIGA GAMES 50
1 GB
+ 1 GB for

Mobile Legends,

Clash Royale,

AOV and

Clash of Clans

P 50
3 days
GIGA GAMES 99
2 GB
P 99
7 days
GIGA GAMES 299
4 GG
P 299
30 days
GIGA GAMES 399
6 GB
P 399
30 days
GIGA GAMES 499
8 GB
P 499
30 days
Mixed combo packages

[

]
SMART also offers bundles that are inclusive of some free minutes and texts. However, these free minutes may only be used to make calls to SMART, SUN, or Talk 'N Text mobile phones. Calls to Globe and landlines will be charged to a user's main balance unless it says "to all networks". For activation press *121#.
Package
Data
Bonus
Voice
Texts
Price
Period
UCT 30
100 MB
Free

WhatsApp and

FB Messenger

Unlimited

on-net

Unlimited

to all

networks

P 30
1 day
UCT 50
300 MB
P 50
3 days
UCT 100
500 MB
P 100
7 days
UCT 350
1 GB
P 350
30 days
All Out Surf 20
150 MB
100 MB

for

Facebook

20 mins on-net
P 20
1 day
All Out Surf 30
300 MB
30 mins on-net
P 30
2 days
All Out Surf 50
500 MB
50 mins on-net
P 50
3 days
All Out Surf 99
1 GB
100 mins on-net
P 99
7 days
Giga 499
8 GB
1 GB / day for

YouTube, iflix,

NBA, Cignal

& iWant

-
-
P 499
30 days
Giga+ 75
1 GB
Unlimited

on-net

Unlimited

to all

networks

P 75
3 days
Giga+ 199
2 GB
P 199
7 days
Giga+ 449
4 GB
P 449
30 days
Giga+ 549
6 GB
P 549
30 days
Giga+ 649
8 GB
P 649
30 days
Giga All-IN 125
1 GB
1 GB / day for

YouTube, iflix,

NBA, Cignal

& iWant

+ FB and

Instagram

Unlimited

to all

networks

P 125
3 days
Giga All-IN 249
2 GB
P 249
7 days
Giga All-IN 649
4 GB
P 649
30 days
Giga All-IN 749
6 GB
P 749
30 days
Giga All-IN 849
8 GB
P 849
30 days
SMART Bro and Data Card

[

]
SMART Bro is SMART's dedicated data-only service. Like a main SMART service, SMART Bro is available in a prepaid variant. The data-only packages outlined in the previous sections can also be availed on SMART Bro SIM cards.
In addition to the packages outlined in the previous subsections, SMART Bro also offers Surf Max packages where users get to enjoy up to 800 MB/day for the time they purchased it for. For example, if you purchase SurfMax 200, you get to enjoy 4GB for the entire time but for each day you are in that package, you will be limited to 800 MB of use. To activate and avail of the package, text the keyword corresponding to the package you wish to 2200.
| Package | Validity | Price | Activation |
| --- | --- | --- | --- |
| SurfMax 50 | 1 day | P 50 | SURFMAX50 |
| SurfMax 85 | 2 days | P 85 | SURFMAX85 |
| SurfMax 200 | 5 days | P 200 | SURFMAX200 |
| SurfMax 250 | 7 days | P 250 | SURFMAX250 |
| SurfMax 500 | 15 days | P 500 | SURFMAX500 |
| SurfMax 996 | 30 days | P 995 | SURFMAX995 |
For P1,295, you can purchase an LTE Pocket WiFi gadget which you can insert your SMART Bro SIM into. Managing the device and your SIM takes the form of connecting to that hotspot, opening a browser and typing the link stated in the manual. If you do not have credit, you will be automatically redirected to the SMART homepage and from there, you can top up your credit using a debit/credit card and purchase a suitable package. This LTE Pocket Wifi device is available at SMART Wireless Centres and leading electronic stores. You can also top up SMART Bro prepaid SIMs through other avenues where one can top-up the main SMART SIM cards; however, please specify that you wish to top up a SMART Bro.
The Smart Data Card comes with 2 GB data to any site + 1 GB iflix for P 100 valid for 7 days. It's available for Smart Prepaid nationwide in SM Malls, Robinson's Malls, 7-Eleven and Ministop.
Tourist SIM cards

[

]
For tourists they give out a special free Tourist SIM at all international airports of the country. The same bonuses are included and same packages can be added. You only skip the start-up price.
The official-looking booths found at the airport may only appear to offer plans starting at P1000, but upon verbal request they should hand over an Open Load SIM, perhaps also requiring a minimum purchase of P300 credit. Failing that, try a convenience store.
Smart has partnered with Cebu Pacific Air to launch a free SIM card for tourists. Foreign tourists flying to the Philippines via Cebu Pacific from China, Hong Kong, Japan, South Korea, and Taiwan receive a complimentary Cebu Pacific-Smart LTE Tourist SIM, which they can activate upon arrival in the country.
Roaming

[

]
You must have a minimum of P100 to use the Roaming service and must obviously have much more to purchase your preferred package. Text ROAM<space>ON to 333 to activate it before you leave the Philippines. For prepaid users, voice calls are only included in selected countries. Once you are in your destination, enable mobile data and log on to roam.smart.com.ph to choose the appropriate package.
The different TIERs refer to the countries that are subject to a certain price to avail of a certain package. For purposes of pricing, TIER 1 includes most Southeast Asian countries. All packs below are valid for 24 hours:
Package
Included Apps
Data
TIER 1
TIER 2
TIER 3
Roam Chat
Viber, Line, WeChat,

WhatsApp and Telegram

100 MB
P 150
Roam Chat Plus
200 MB
P 250
Roam Facebook 150
Facebook,

FB Messenger

100 MB
P 150
Roam Facebook 250
200 MB
P 250
Roam Social 150
Instagram, Twitter

and Snapchat

100 MB
P 150
Roam Social 250
200 MB
P 250
Roam Lite 150
All websites

and apps

100 MB
P 150
Roam Lite 250
200 MB
P 250
Roam Surf
500 MB
P 550
Roam In-Flight
500 MB
P 550
GIGA Roam
1 GB
P 999
P 1499
P 1999
Alternatively, Smart provides complimentary 100 MB for its subscribers roaming in selected countries access to an app called RoamFree, a portal for accessing essential travel apps such as Uber, Booking.com, and TripAdvisor. Subscribers should click on roam.smart.com.ph and select RoamFree under the Data Pack tab and tap the Activate button.
More info

[

]
Download their "My Smart" app
Tethering and VoIP are allowed
Unlike Globe, they don't mangle your traffic, i.e. use no transparent proxies (report, which also shows excessive buffering).
APN: LTE /or/ internet
Website: http://smart.com.ph
TNT ( MVNO by SMART )

[

]
Talk 'n Text (TNT) is SMART's brand that is geared towards the mass market.
TNT thus uses SMART's network. The TNT SIM card is available from most places where a SMART SIM is sold and are topped up in a similar way. The packages TNT offers are separate from the main SMART brand but most of the mixed/combo packages have inclusive minutes and SMS to main SMART mobile numbers.
Package
Data
Apps
Price
Period
GIGA VIDEO 99
2 GB
+ 1 GB for YouTube,

iflix, NBA, iWant & Cignal Play

P 99
7 days
GIGA VIDEO 299
4 GB
P 99
30 days
GIGA VIDEO 399
6 GB
P 399
30 days
GIGA VIDEO 499
8 GB
P 499
30 days
Globe Telecom

[

]

Globe Telecom is the only rival of Smart in the Philippines. It is 1/2 owned by SingTel from Singapore and has more than 40 million customers. But most Filipinos hold SIM cards of both operators. Globe sometimes has better data rates, because its cells are less congested. 4G/LTE is available mostly in city areas so far: 4G/LTE coverage list on 700 MHz (28), 1800 MHz (3), and 2500/2600 MHz (41/TDD-LTE).
Availability

[

]
Their prepaid SIM card is available practically at every street corner. It's sold for 40 Pesos. Now most SIM cards are 4G-enabled, but there might be some old ones still around without 4G. Check before buying. You can swap an old 3G SIM in a Globe store for free to a new one, depending on the branch's availability.
Prepaid SIM cards come with a free initial 70 MB data volume allocation valid for 1 week and initial activity period is 2 months. Once expired you have 45 days to recharge the SIM before it will expire for good.
You may adjust your APN configuration manually, if data doesn't work.
5G is available on Globe prepaid SIMs.
Reloads

[

]
Reloads are available in every outlet of Globe all over the country from P 10. Most retailers sell it at an extra charge of P 1-3 because they use the share-a-load feature which is charged that amount. There are also reload vouchers available in malls in denominations of 100, 300 and 500 Peso.
To check balance text "BAL" to 222 or enter *143#.
Globe Telecom has announced in summer 2018 that it has fully complied with a Memorandum Circular extending the validity of all prepaid load to one year. Effective 5 July, all Globe prepaid load, including those with denominations below PHP 300, will carry a 1-year expiration period. Back in January, Globe and other carriers started implementing the 1-year expiration period for prepaid load worth PHP 300 and above.
Data feature packages

[

]
Data outside of packs costs P5 per 15 minutes. All packages are on 4G/LTE too where available. Their packages are called GoSURF:
Package
Price
Time
Data
App Data
Bonus
GoSURF15
P 15
2 days
100 MB
30 MB for Instagram
GoSURF50
P 50
3 days
1 GB
300 MB
2 GB Go Watch&Play,

1 GB WiFi

GoSURF299
P 299
30 days
2 GB
1 GB
GoSURF599
P 599
30 days
5 GB
1 GB
GoSURF999
P 999
30 days
10 GB
1 GB
GoSURF1299
P 1299
30 days
15 GB
1 GB
GoSURF1999
P 1999
30 days
30 GB
1 GB
GoSURF2499
P 2499
30 days
50 GB
1 GB
All GoSurf packs come with bonus allowances and unlimited domestic SMS. To activate pack, text code to 8888- One app can be selected for bonus out of Snapchat, Instagram, Viber, Facebook, Spotify, YouTube or Twitter. To register your favourite app dial *143#.
To activate a package dieal *143# or text the name of package to 8080. Check your remaining data balance by texting "GOSURF STATUS" to 8888. To unsubscribe text "GoSURF STOP" to 8888. All data beyond packages will be charged by the default rate of P5 for a 15 mins or P2 per MB. To know your default rate dial *143#.
GoWatch&Play is a special app that features bonus data for streaming services like YouTube or Netfilx and some games. GoWiFi includes 2000 WiFi hotspots in the country, for locations and more information check here.
As with Smart you can transfer unusued data volume to another Globe account: Text the GOSURF KEYWORD to 2 + 10-digit number of recipient. (Example: Text GOSURF50 to 29171234567). You'll be charged P1 for each successful transaction.
Combo packages

[

]
Globe also offers bundles that are inclusive of some free minutes and texts called GoSAKTO. However, these free minutes may only be used to make calls to Globe mobile phones. Calls to Smart and landlines will be charged to a user's main balance unless it says "to all networks". All packages are valid for 7 days:
Package
Data
Voice
Text
Bonus
Price
GoSAKTO70
1 GB
unlimited to

all networks

2 GB

GoWatch

&Play

P 70
GoSAKTO90
2 GB
P 90
GoSAKTO120
1 GB
unlimited

on-net

P 120
GoSAKTO140
2 GB
P 140
To activate, text name of bundle to 8080.
Tourist SIM

[

]
In 2016 Globe started a partnership with the National Tourism Promotion Board. To support the 'Visit the Philippines Again' campaign, it gives out the Globe Traveler SIM for free. They are available at Ninoy Aquino International Airport (NAIA) Terminals 1, 2, 3 and 4, Clark International Airport, Kalibo International Airport, Mactan-Cebu International Airport, Francisco Bangoy (Davao) International Airport, Iloilo International Airport, Caticlan Jetty Port and Puerto Princesa (PALAWAN) International Airport. They are also given out on main incoming flights of Philippine Airlines for free.
The Traveler SIM comes with free 300 MB for mobile surfing and unlimited calls to Globe/TM, valid for 1 day. These two packages can be added:
4 GB data, unlimited on-net calls and unlimited all net texts for 7 days: P 350. For activation text TRAVELALLIN 350 to 8080.
8 GB data, unlimited on-net calls and unlimited all net texts for 15 days: P 700. For activation text TRAVELALLIN 700 to 8080.
Roaming

[

]
For international roaming abroad all over the world Globe has these packages to be added:
Package
Included Apps
Data
Price
Validity
Roam Instagram 99
Instagram
50 MB
P 99
24 hours
Roam Instagram 299
165 MB
P 299
3 days
Roam Facebook 199
Facebook
100 MB
P 199
24 hours
Roam Facebook 599
330 MB
P 599
3 days
Roam Facebook 999
600 MB
P 999
5 days
Roam Viber 99
Viber
50 MB
P 99
24 hours
Roam Viber 299
165 MB
P 299
3 days
Roam Viber 499
300 MB
P 499
5 days
Roam Maps 99
Google

Maps

50 MB
P 99
24 hours
Roam Maps 299
165 MB
P 299
3 days
Roam Maps 499
300 MB
P 499
5 days
Roam Surf 149
all websites

and apps

100 MB
P 149
24 hours
Roam Surf 199
200 MB
P 299
24 hours
Roam Surf 499
500 MB
P 499
24 hours
For activation text name of package with blanks to 2884 or type *143# and choose Roam & International.
More info

[

]
Tethering is allowed
They use transparent proxies to "optimize" HTTP and other kinds of traffic, e.g. recompress images, scan .exe files for viruses, see what you have downloaded over BitTorrent.
Some kinds of VoIP are allowed (Skype works, SIP is blocked)
APN: lte.globe.com.ph, internet.globe.com.ph /or simply/ INTERNET /or/ LTE
Website: http://www.globe.com.ph
DITO Telecommunity
[
]
The long awaited third operator has been launched in 2021. The network started in a few cities and is expanding. The current coverage can be checked in the coverage list.
Availability

[

]
The SIM cards are available from the DITO partner stores, as well as online from Lazada and Shopee. DITO keeps a list online of compatible phones that have VoLTE technology as the network is only available on 4G and 5G. Currently DITO has promotions on cards purchased online, but the regular card bought in the partner stores costs 40 Pesos with 1 GB of data for 7 days on activation. Other promotions and data charges will be announced on October 1st 2021. The SIM is managed with the DITO App
More info

[

]