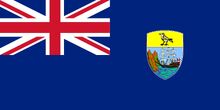 Saint Helena is an island and is part of the British Overseas Territory of Saint Helena, Ascension and Tristan da Cunha in the South Atlantic about halfway between Africa and South America. Even though it belongs to the same territory as Ascension Island, the mobile networks are separate and hence it merits a separate article.
It's not part of the EU, so EU roaming caps don't apply and providers charge a very high price for roaming. It has roaming agreements with very few providers so far, not even all providers from the UK. That's why it will be much more likely that your device won't roam there at all. The island has no submarine cable link and all the communications go through a relatively narrow band satellite channel. So expect low speeds (even on 4G/LTE), high latency and very high prices.
This may change in the future as the island is going to be connected soon to a submarine cable linking South Africa to South America. This cable is scheduled to be constructed 2019/2020.
The first and so far only network operator started in 2015:
It operates a 2G/GSM/EDGE on 900 MHz and LTE on 1800 MHz (band 3). Note that there is no 3G/UMTS, so if you want data, you need a phone that supports LTE band 3 or you'll be limited to slow 2G/EDGE speeds.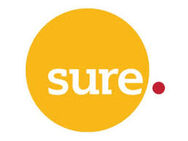 Sure by Sure South Atlantic Ltd is a triple player offering landline, cable television and mobile broadband services on the island. In 2015 it started the only network covering 95% of the island in 2G and 4G/LTE: coverage map (Note that red unintuitively means "very good signal")
Availability Edit
A SIM card costs £16.50 with £10 included. It's sold at their at their service centre at Jamestown and other places.
Top-ups are available from different stores (for list scroll to "What vendors are selling Top Up cards?"). To top-up dial *177*<CODE>#
The SIM card has an initial validity of 60 days and then "the validity is extended to 60 days every time a charge is debited against the pay as you go credit balance".
Data rates Edit
Default data rate is £0.15 per MB (= £150 per GB). They offer 2 data bundles:
100 MB for £10. To buy dial *173*100#
250 MB for £20. To buy dial *173*200#
Note that the same amount of data would cost £15 or £30 respectively on the default rate, so it is worth buying the 100MB bundle only if using more than 67MB and it is worth buying the 250MB bundle only if using more than 133MB.
More info Edit
Website: http://www.sure.co.sh/
Balance check: dial *178#
APN for prepaid (make sure you put it allcaps): SURESHL
Mobile helpline: 111
This network is separate from Sure on Ascension Island, subject to roaming fees.
Community content is available under
CC-BY-SA
unless otherwise noted.