T-Mobile US

[

]

T-Mobile US is the rising star among the "Big 3" providers. In 2019 a merger with Sprint was proposed and in 2020 approved by the authorities and courts. After the merger the New T-Mobile as it's called will be on par with its two major rivals Verizon and AT&T.
2G is on 1900 MHz up to EDGE speed. 3G is on 1700 MHz (AWS) and 1900 MHz up to DC-HSPA. 4G/LTE is on 1700 MHz (B4, B66), 700 MHz (B12) and 1900 MHz (B2). In 2017, they acquired spectrum on 600 MHz (B71) for LTE that will be used to enhance coverage (called 'extended coverage'). See Basics chapter for specifics and compatibility.
T-Mobile announced that from 2019, 5G is available "nationwide". For a start in late 2019 200 million people are covered by 5G on 600 MHz (n71). Note that most plans are open for 5G, but very few US-sold smartphones (and so far none from other parts of the world) are capable of this new frequency.
Availability and start-up

[

]
Their starter packs are called "activation kits" and consist of a SIM card and an explanation leaflet in English and Spanish. They are available online to be sent to an US postal address, at T-Mobile branded stores (locator) and other stores without ID. Note, that activation kits sold in T-Mobile stores need to be activated at time of purchase. You can not buy just the SIM card. Micro-, mini- and nano-SIMs are available.
The official price in stores is now a whopping $10 (plus local taxes) containing only about $3 credit. Stores such as Best Buy sell the SIM starter kits with prepaid value included at no extra charge. (E.g. a $50 value SIM kit includes a SIM card without extra charge). Some shops want to charge even higher prices or hefty fees for cutting. So it's a better idea to buy the SIM in advance by independent merchants on eBay.com (search for "T-Mobile Activation Kit"), simcallus or Amazon.com that are also shipped overseas for a small fee to avoid being overcharged. As of November 2018, activated SIM cards are selling on eBay at around $10. They have often bought the activation kits at one of T-Mobile's many promotions for $1. But you can't rely on getting one for this start-up price in a T-Mobile shop and promo codes are only for online orders to be sent to an US postal address. Do not buy an un-activated T-Mobile SIM on eBay, etc. unless it includes a prepaid plan activation code. Without an activation code the SIM can't be activated on prepaid.
Activation

[

]
T-Mobile is shutting down its 2G and 3G networks for 4G/LTE and 5G. From August 2020 T-Mobile service is requested to check whether your BYOD is capable of their network by offering VoLTE before activation. Starting January 2021, phones without T-Mobile VoLTE support will be prohibited from being activated on the T-Mobile network. With a phone sold by T-Mobile you will be fine. But with an unsupported device by Xiaomi or Huawei which you bring into the country, you may have problems activating it on their network from 2021. We'll keep an eye on it and it's still unknown if this affects all MVNOs too.
The activation kit comes only with an activation code and without a number assigned to it. Activation is done by calling 877-778-2107 from any phone, *611 from T-Mobile phone or online HERE. This is where you can choose your number and plan too. Signing up can be done while you are in the US or before at home. You will get a text message for verification. This SMS used not to be forwarded abroad when roaming on a network other than T-Mobile US. Recently, first users succeeded in activating it through non-US roaming networks. So you might give it a try before leaving for the US.
In 2016 T-Mobile changed their policy and started to ship SIM cards already pre-activated on the $3 "pay as you go plan". This gives the advantage that you only have to change the plan, but the highly popular $30 plan (see below) becomes now only available to un-activated kits or at Walmart stores.
Recharges and validity

[

]
You can try to recharge T-Mobile online, but looks like it accepts only US-issued credit cards. Non-residents should use vouchers instead, called 'refill cards' available at T-Mobile stores, many supermarkets, gas stations, Walgreen's and CVS drugstores, 7-Eleven and many other places. Minimum top-up value is $10.
For refill cards, be aware that you are likely to pay more than the 'face value' of refills in stores due to the recently-introduced '911 Prepaid Wireless Emergency Service Fee', which for example in Los Angeles is around $5.80 on a $30 refill.
For refills by (foreign) credit cards the online site Callingmart is a great source. They previously charged a 2% fee, but as of November 2018 this is waived, and they charge no taxes and accept PayPal too.
For recharge T-Mobile numbers directly without PIN codes you can try SwiftRecharge online portal. The portal allows to recharge any prepaid T-Mobile numbers with all type of bank cards and crypto currencies such as Bitcoin, Ethereum and USDT. Though there is small convenience fee will be applied.
The SIM card is valid for 90 days after the last refill. After 90 days since last recharge, it will be terminated and the remaining credits will be lost. Since 2014 T-Mobile has a $3 monthly minimum charge.
There is one exception to this termination rule and minimum charge: for iPads with LTE connectivity and other certified tablets too, T-Mobile offers a 200 MB per month free plan which doesn't expire after 90 days or charge a monthly fee. According to T-Mobile, these accounts expire after 365 consecutive days without any activity. Since free activity counts, you should use mobile data once per year to keep this free plan alive.
Re-activation of old SIM cards

[

]
It's verified that you can re-activate old T-Mobile SIM cards that have been terminated before and shut off. You can buy an T-Mobile Activation Code (without the SIM card) on eBay for a few $ and activate it online using your old expired T-Mobile SIM card. Thus, you will get a new number, but don't have to buy a new SIM card (at $20+) or obey expiry rules and waste money on useless monthly minimum charges.
You can also re-activate old T-Mobile SIM cards that are on the $3 per month Pay As You Go Plan by simply recharging the SIM card online with your T-Mobile web login. When you visit the US, just top up enough to pay for the $3 monthly charge and the data pass you want and then just let the plan lapse when you leave. DO NOT sign up for autopay or your account will always be charged when the balance goes below $0. Recharging $20 when arriving is usually enough to pay for the $3 minimum and then a $10 1 week 1GB data pass, with a few dollars left over for any voice calling you may want to do.
Default plan: "Pay as you go"

[

]
Their default rate for voice and data costs a $3 monthly fee. This includes 30 minutes voice (incoming or outgoing, domestic only) OR 30 text messages (domestic only). These two data passes can be added:
$5: 500 MB for 1 day (based on one calendar day on Pacific Time)
$10: 1 GB for 7 days
Activating one of the data packs can be done online at the "mobile" My Account site ma.web2go.com[1], in person at a T-Mobile store, or by calling customer service. The $10 data pack can be renewed within the 7 days when the data is used up (or before, but you lose any remaining data for that pass).
Monthly plan: Connect and Simply Prepaid

[

]
T-Mobile has multiple types of prepaid plans, all with unlimited texts and calls. Their cheapest type, T-Mobile Connect, was introduced in early 2020. It includes 2GB or 5GB depending on the plan, and unlimited calls and texts. Note that unlike their Simply Prepaid plans (and many other plans in the US), data is hard cut off after the data cap is used instead of slowed down. Their Simply Prepaid plans support eSIM on iPhone XS and later. If you want to use a different plan (or don't have an iPhone), you can sign up for a plan at a T-Mobile store or their website.
| Plan Name | Cost | Data |
| --- | --- | --- |
| T-Mobile Connect 2GB | $15 | 2GB (hotspot usage taken from data amount) |
| T-Mobile Connect 5GB | $25 | 5GB (hotspot usage taken from data amount) |
| Simply Prepaid 10GB | $40 | 10GB (hotspot usage taken from data amount) |
| Simply Prepaid Unlimited | $50 | Unlimited (hotspot usage at 3G speeds) |
| Simply Prepaid Unlimited Plus | $60 | Unlimited (10GB of dedicated hotspot usage, then usage at 3G speeds) |
The Connect plans shut off data in the event of an overage, whereas the 10GB plan throttles data to 128kbps, and the unlimited plans deprioritize data after 50GB.
To reduce data consumption video streams are compressed and reduced to 480p quality. Their Data Maximizer is enabled by default on all plans, but users can disable at no charge on all plans except the Unlimited and Unlimited Plus plans. These users can't opt out of Data Maximizer but they can purchase 24 hour HD passes for $3. The HD passes provide un-throttled video streaming on the phone only, streaming over hotspot is throttled to 1.5 Mbps.
Plans renew automatically if there's sufficient balance to cover the monthly charge. When the plan renews the expiration date of any unused funds is extended 30 days.  If the balance is insufficient to renew the account will be suspended. You have 120 days to add money and restart the plan. After 120 days, the account will convert to the $3/month Pay As You Go plan for as long as the account has sufficient balance to renew.
The legacy daily Pay as you go plans have been discontinued in 2015.
Data-only plans

[

]
T-Mobile sells data-only packages too. They are called "Pay in Advance Mobile Internet" and don't have voice or text. You can activate any un-activated starter pack to it, but once a SIM is activated to a phone, it's not eligible for data plans. Special starter kits are reduced to $10 for data-only SIM cards. These data plans advertised for non-telephony devices only as "tablet plans", but work in smartphones too without voice or text.
| Price | Data | Period |
| --- | --- | --- |
| $5 | 500 MB | 1 day |
| $30 | 3 GB | 30 days |
These packs can be activated online on demand through your account and don't renew themselves. One day is based on 0.00am-11.59pm in Pacific Time. They can also be added to a new SIM card for a $10 set-up price.
Furthermore there are Simple Choice data only monthly packages (for 30 days) with automatical renewal. They include up to 5 GB data roaming in Canada and Mexico. Full LTE speeds are available up to the monthly allotment, including tethering, then service is slowed to "up to 2G speeds" for rest of service period. Prices do not include possible taxes and fees and a starter kit costs $10:
Settings and info

[

]
APN: epc.t-mobile.com
APN for LTE devices: fast.t-mobile.com
Customer Support Line: 877-453-1304
Metro by T-Mobile (rebranded from metroPCS)

[

]

Metro by T-Mobile, formerly under the brand MetroPCS used to be an own CDMA provider until it was acquired by T-Mobile in 2013. The parent company then moved customers from CDMA to its own GSM-based network. In June 2015, the CDMA network was shut down, but MetroPCS remained a separate brand reselling T-Mobile's GSM network in 2G, 3G and 4G/LTE (for coverage and frequencies see T-Mobile).
Since 2014, MetroPCS supported BYOP (Bring your own phone) of any T-Mobile capable, unlocked devices. In 2018, it was rebranded to 'metro by T-Mobile' with new offers added.
Start up

[

]
SIM cards for BYOP are available online to be sent to an US postal address or at metro stores and authorized dealers (locator) for $10 each, but not in branded T-Mobile stores. All SIM sizes are offered.
Recharge and Balance

[

]
Metro offers a number of ways to pay without surcharges: Online using a credit/debit card or a Metro payment card sold at Walmart, BestBuy and other retailers. For a fee of $2 you can use a 24-hour payment machine at a Metro store. For $3 you can top-up over the counter at a Metro store or authorized dealer. Alterantively, you can use online mobile top up portal such as Swiftrecharge, with a fee ranging from $1.99 to $3.99 depending on the amount you refill.
Check your balance and expiration date in the MyAccount section of the Metro website, using the MyMetro app on the phone or by calling *611 from your Metro phone, or 888-863-8768 from any phone.
You can activate monthly packages online, at a Metro store or an authorized dealer.
SIM swapping

[

]
Unlike other GSM operators, MetroPCS restricts users from switching SIMs between phones. SIM swaps are possible but require a call to the *228 or 611 automated voice response system or a visit to MetroPCS store to have the SIM linked to the new device. Stores may charge a fee to swap SIMs between to phones. As of late 2018 there are numerous reports of people being charged a $15 fee (plus tax) for putting their Metro SIM card in another device in a store.
To do a SIM swap using the automated voice response system: on the phone you want to swap the SIM from, dial *228 if it's a MetroPCS phone or 611 if it's a non-MetroPCS phone, at the first prompt, say "My Phone", then "Change Device", when prompted if you are using the same SIM, say "Yes", when prompted, enter the IMEI of the phone you are switching to and wait for the confirmation message, hang up and switch the SIM to the new phone.
Data packages

[

]
Metro by T-Mobile offers only monthly combo packages with unlimited US talk and text and this data quota:
$30: 2 GB data, hotspot use allowed
$40: 5 GB data, hotspot use allowed
$50: unlimited data, no hotspot use
$60: unlimited data, max. 10 GB hotspot use
Beyond the included data quota, speed will be throttled to 128 Kbit/s. On the unlimited data plans data speeds are subject to deprioritization after 35 GB when the network is congested. Beyond some customers may get slower speeds in times of congestion. Video streaming is always limited to 480p. For a $10 add-on, you can get HD.
Settings and info

[

]
APN: fast.metropcs.com
Customer support: *611 from a Metro phone or 888-863-8768 from any phone
Website: http://www.metropcs.com
Boost Mobile

[

]

Boost Mobile is a prepaid carrier once owned by Sprint, and has now been sold to Dish Wireless. As part of the T-Mobile and Sprint merger works, work is in progress to migrate customers off of the old Sprint-based system, and SIMs on the T-Mobile network are now available, so it can now be moved from the Sprint section to here.
Start up

[

]
Currently, "expanded network" SIMs (that use the T-Mobile network and are compatible with any devices that use T-Mobile frequency bands) are now being made available nationwide as a result of the Dish acquisition being completed. While some stores may still have older, Sprint-based SIMs ("expanded network" SIMs are orange, triple-cut, and only have the Boost Mobile logo, while old SIMs are white, single-cut nano size, and have logos for Sprint, Boost, and Virgin), most should carry the new SIMs.
As of June 2020 Boosts mentions these phones as compatible to their "expanded network": LG K51 and Stylo 5X,  Motorola Moto E6 and G7 Play, Samsung Galaxy A10e and A20 as well as all iPhones from series 6, preferably in the US version. The device must still be activated by a dealer in a store. The pop and swap functionality will be available at another time. More info can be found here: hbring-your-phone.html
This costs $10 plus local taxes. Some franchised Boost stores may want to charge more, either increasing the price of the SIM or charging an "in-store service" fee on top. While this can be avoided by buying a starter kit at a retail store like Best Buy or Target, There is a way to tell if you will get a new or old SIM in the starter kit,old sim kits have the terms "Nationwide Network" and the older Boost logo as shown above on the packaging. The new expanded network SIM cards have the letters "TN" on the SIM card itself and the logo is the new boost logo with the combined Dish symbol. Only do this if you have a phone that is also compatible with the old Sprint-based system.
Validity for a Boost SIM is 90 days from last monthly plan top-up. Each time you pay for a month of service, you get that month's service, and if you do not top up for the next month's service by the next due date, you will continue to be able to receive incoming calls and SMS for 60 days, after which the SIM will deactivate and you will lose your plan and number.
Monthly Plans

[

]
Boost has two plans with limited data and two unlimited plans with varying amounts of tethering data available:
$30: unlimited domestic voice/SMS and 2 GB
$35: unlimited domestic voice/SMS and 3 GB
$35: unlimited domestic voice/SMS and 10 GB (hard cap)
$45: unlimited domestic voice/SMS and 15 GB
$50: unlimited domestic voice/SMS/data, 12 GB mobile tethering
$60: unlimited domestic voice/SMS/data, 30 GB mobile tethering
Taxes and fees are included in the above prices. Streaming video is throttled to 480p quality on all except the $60 plan. On plans with limited high-speed data, music streaming with these services is zero rated. The difference between the two $35 plans is that the 3 GB plan offers unlimited data at 128kbps after the cap is reached, while the 10 GB plan will cut off data after the cap is reached.
For plans with limited high-speed data, additional high-speed data can be purchased online once you have set up a My Boost account for the following prices:
Roaming

[

]
There is one package available for international roaming, to Mexico only. The $5 Todo Mexico Plus add-on allows for unlimited voice, SMS, and up to 8 GB data roaming in Mexico depending on your plan.
More Info

[

]
APN: boost.data
Customer support: 611 from a Boost phone or 1-866-402-7366
Website: www.boostmobile.com
US Mobile

[

]

US Mobile is a prepaid wireless carrier, operating on the T-Mobile network. It started in 2014 and has an a la carte approach to talk, text and data plans with 252 possible combinations to choose from. They have a SIM for the Verizon network, but here we stick to T-Mobile.
Start up

[

]
You can only get their SIM cards online, through their website. A starter kit bought online costs $3.99. The smallest plan costs $2/month. The smallest talk, text and data plan is $10 per month, which includes the $4 monthly service fee per device. SIM cards are shipped within 3 to 7 business days to a postal address in the US or Canada only. The activation of the SIM card is done online on their website. US Mobile officially accepts international credit cards and both credit cards that have been tested (Irish Visa and German Mastercard) worked without any issues for recharges.
Data packages

[

]
In addition to 10 talk and text packages, they have these monthly data packages to choose from:
$14: 1 GB
$20: 3 GB
$28: 5 GB
$35: 8 GB
There are no surcharges on top-ups and they are valid for 30 days after the day of the purchase. If you're on auto-pay, the last chosen plan will be renewed. There is no roaming abroad, hotspot use is allowed without surcharge.
Settings and info

[

]
Customer support: 888 878 1488
GoSmart mobile

[

]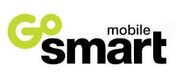 GoSmart is a MVNO of T-Mobile on their US network (check frequencies in Basics and T-Mobile section). It offers 3G speeds for data except for Facebook and Facebook Messenger which are unlimited. 3G speeds don't exclude the 4G/LTE network, but speed is throttled to 1 Mbps on any network.
Start up

[

]
The SIM is sold as a Mobile SIM Kit online or offline at various independent shops (locator) and Target branches, but not at T-Mobile stores, for $8, where refills can be found too. SIM come either in mini and micro size or in nano.
Data packages

[

]
They have these monthly packages on offer. All packs include unlimited domestic calls, international SMS and unlimited Facebook and Facebook Messenger in 4G/LTE, all other data is in max. 3G speed (around 1 Mbps):
$55: unlimited with 10 GB for hotspots and $10 internatl. call credit
Beyond the allowances speed will be further lowered to 128 kbps. All packages will auto-renew, if there is credit. If not, service will be suspended. Tethering is allowed without surcharges.
International roaming

[

]
International roaming is allowed in the following countries of Latin America (but no others) at no extra cost: Argentina, Brazil, Chile, Colombia, Costa Rica, Dominican Republic, El Salvador, Ecuador, Guatemala, Honduras, Mexico, Nicaragua, Panama, Paraguay, Peru and Uruguay.
Settings and more info

[

]
Customer support: 877-582-7788
NET10 and Straight Talk

[

]
These are two MVNOs of América Móvil by Mexican Tycoon Carlos Slim with similar rates and setups. Both brands can be used on AT&T and T-Mobile network in 2G (T-Mobile only), 3G and 4G/LTE, but you must choose one network, when buying a SIM card and then there is no switching or roaming between AT&T and T-Mobile networks.
Straight Talk

[

]

The SIM card-only with "bring your own phone" is sold exclusively at Walmart (Store finder), including the monthly combo plans for 30 days:
$35: unlimited talk and SMS and 3 GB
$45: unlimited talk and SMS and 25 GB
$55: unlimited talk and SMS and "unlimited" GB (throttling beyond 32 GB)
$60: unlimited talk and SMS, including international calls to 35 countries and 25 GB data
When included data is used up, speed will be reduced to '2G speeds' of 64 Kbps. For more data, you can only reset your plan ahead of time. Tethering is allowed and without surcharges.
Activation is done online or by calling 877-430-2355 from any phone except the one you are trying to activate. Top-up cards can be bought at some convenience stores and at Walmart only.
Customer support can be reached on 877 430 2355 or online at www.straighttalk.com
Net10 Wireless

[

]

The SIM card-only can be bought for $6.99 at certain retailers like Radio Shack, BestBuy and Walgreens and others: NET10 store locator where refill cards can be purchased as well. They have monthly packs with unlimited domestic calls and texts and a data allowance in 3G and 4G:
| | | | | | |
| --- | --- | --- | --- | --- | --- |
| Price | $20 | $35 | $40 | $50 | $65 |
| Data | 2GB | 5GB | 10GB | 30GB | 50GB |
When all data are used up, speeds will be reduced to 64 Kbps. Activation can be done here. Tehtering is allowed and free. It's not possible to send many internatl. SMS. Customer support is 877 836 2368 or online www.net10.com
Settings and more info

[

]
For both Straight Talk and Net10: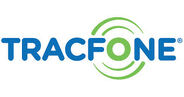 TracFone

[

]
TracFone is another MVNO of the América Móvil family (see above) on Verizon, AT&T and T-Mobile networks. But you will have to choose one network and can't switch or roam. Starting in 2015 TracFone allowed "BYOP" (= Bring your own phone) GSM devices for their AT&T based SIM cards, but not for other networks. AT&T's 4G/LTE is supported too.
Start up

[

]
You can buy the SIM card in stores or the activation kit online for $0.99. Shops include major retailers like Target, Best Buy, Walmart and Costco. GSM phones should activate automatically when the phone is turned on with a Tracfone SIM in it.
Reload cards or codes are available at convenience stores, supermarkets, chain drugstores and big box retailers like Target or online by credit card. To you can check your balance go to http://www.fastactportal.com/static/balance
Data feature packages

[

]
They offer three monthly smartphone plans:
$20: 1 GB and unlimited talk and text
$25: 2 GB and unlimited talk and text
$30: 3 GB and unlimited talk and text
Unused data will not expire and roll over if you keep the service active by a new plan.
They also offer so-called airtime cards to be added to the line for service, data, minutes and texts:
| Price | Data | Voice | Text | Service |
| --- | --- | --- | --- | --- |
| $10 | 1 GB | | | |
| $15 | 200 MB | 200 mins | 500 SMS | 30 days |
| $20 | 1 GB | 300 mins | 1000 SMS | 30 days |
| $25 | 500 MB | 500 mins | 1000 SMS | 60 days |
| $35 | 1 GB | 750 mins | 1000 SMS | 60 days |
| $45 | 1.5 GB | 750 mins | 1000 SMS | 90 days |
| $50 | 2 GB | 750 mins | 1500 SMS | 90 days |
| $125 | 1.4 GB | 1500 mins | 1500 SMS | 1 year |
All these airtime cards need to be purchased online on http://www.tracfone.com/
Settings and more info

[

]
Tracfone users can make calls to 60 countries including Canada, Mexico, China and most Western European countries (list) for the same price as a domestic call. To make an international call you first dial 1-800-706-3839. You will then prompted to select your language (1 for English) and then to dial 011 plus the country code and number. It's not possible to call other countries besides the 60 supported ones and Tracfone doesn't support sending international text messages either.
Simple Mobile

[

]

Simple Mobile started as MVNO, was taken over in 2012 by TracFone and now belongs to the América Móvil family. It uses T-Mobile US in up to 4G/LTE and gives good roaming rates down in Mexico too.
Start up

[

]
You can buy the SIM card online , on eBay.com or in small independent stores (locator) for $0.99. Chain stores such as Walmart,Target,Best Buy,Dollar General,Family Dollar,Walgreens,CVS,Rite Aid,7-11 etc also carry them for $1+tax. The SIM card only is refered as BYOP (= bring your own phone). Triple-cut SIM sizes are available.
You need to activate your SIM card online or by calling 877-878-7908 from another phone.
Reload PIN and cards are available from their outlets and major chain stores. The PIN code has to be texted to 848484 like this: REUP#<PIN Code>. Alternatively, you can top-up online by debit or credit card. To this card, you can link auto-pay, but don't forget to cancel later. Thus, you will receive a 10% discount on every top-up.
Data feature packages

[

]
You can add these combo plans valid for 30 days. All contain unlimited domestic calls, domestic and international SMS, calls to some internal. countries and this domestic data allowance Tethering/hotspot included on all the plans.
$25: 3 GB
$30: 5 GB
$40: 15 GB
$50: unlimited data, 5GB hotspot/tethering, video in 480p
$60: unlimited data, max. 15 GB tethering data
The other plans will be throttled to 64 Kbps having reached the quota. The plans include data roaming in Mexico on Telcel (debited from the bundle) and calls to 50+ countries (list). For more data, you can renew your plan at anytime.
Settings and more info

[

]
Plans will auto-renew every 30 days (or 7 days depending on plan). If you do not have sufficient funds in your account your service will be suspended. If you do not renew within 90 days after your account is suspended you will lose your phone number.
You can check your cash balance, change plans, add PINs and make a payments using a credit or debit card using the My Account option online (free registration required) or by calling ADD (233) from your Simple Mobile phone.
APN: simple
Customer Support: 611 from your Simple Mobile phone or 877.878.7908 or 877.441.4844 from another phone. Support hours are 8am - midnight (EST) every day.
Website: http://www.simplemobile.com
Red Pocket Mobile

[

]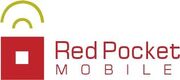 Red Pocket Mobile is a MVNO on AT&T while T-Mobile was dropped in 2015 and rejoined again in February 2016. 2G with T-Mobile, 3G and 4G/LTE of both networks are supported, but you have to decide which network to use and there is no roaming between them. Note that Red Pocket also operates a separate brand called Mango Mobile, but they require a multi-month upfront payment (you must pay for three months of service at a time) so they can't be featured here.
Start up

[

]
The SIM cards are available for $9.99 online to be sent to an US postal address or offline at Red Pocket outlets. Take care which network you choose. Unfortunately they don't have a retail outlet list, but on eBay vendors sell them as low as 99c plus postage with international shipping. Reload cards can be found in their stores, supermarkets or at callingmart.com without surcharges. Available top-ups are: $10 for 30 days, $25 for 90 days, $50 for 180 days, $100 for 365 days. If not topped up, account will be terminated and credit is lost. The SIMs can be activated online or by calling 888-993-3888 from another phone.
T-Mobile Plans

[

]
They reintroduced T-Mobile plans that include talk and data for 30 days:
Price
$10
$15
$20
$35
$45
$65
Data
500 MB
1 GB
1 GB
5 GB
10 GB
20 GB
dom. Calls
500 mins
1000 mins
unlimited mins/SMS
Settings and more info

[

]
Lycamobile

[

]

Lycamobile USA started 2013 as MVNO on the T-Mobile network in 2G, 3G and 4G/LTE (see Basics and T-Mobile section).
Start up

[

]
Lycamobile SIM cards can be found in stores (locator) or on Lycamobile website with shipping to the United States only at $7 (free shipping if bought in combination with a plan) or for free, if you buy $10 or more in airtime.
In the US you can activate a new SIM by by calling 845-301-1612 from another phone, but abroad you need to activate on their website instead.
Recharges

[

]
You can buy refills on lycamobile.us (even with a non-US credit card). Refill cards are available from local Lycamobile dealers. Some local and online dealers including callingmart.com offer instant PIN-less refills direct to your phone. Lycamobile adds a 5% cost recovery charge to all online recharge purchases including auto-refills. You can also use generic websites (ding.com, recharge.com, swiftrecharge.com) to send refills to Lycamobile phones internationally (including surcharges).
Data packages

[

]
Lycamobile offers data only on the following data on monthly plans. The default rate outside packages is $0.06 per MB. All monthly packages include unlimited domestic voice calls and to 75+ countries, domestic and international text, free incoming text, a data quota up to 4G/LTE speed and an international call credit for other international calls.
Price
Data
Internatl. Call Credit
$19
1 GB
$23
2 GB
$1.50
$29
5 GB
$2.50
$35
7 GB
$39
15 GB
$15
$50
unlimited
All packages include "unlimited" data, domestic texts and voice and "unlimited" free calls among Lycamobile worldwide. The "unlimited" plan faces deprioritsation beyond 32 Gb.
All packages will renew automatically, if there is credit. If you do not have sufficient funds in your account to renew your service will be suspended. Unused call credits rollover provided you top up on time before the account is deactivated for inactivity.
Pay-as-you-go plan

[

]
Their pay-as-you-go rate outside of monthly packages doesn't offer data or MMS. Current Lycamobile monthly plan users can switch to the pay-as-you-go plan only by adding a $10 top-up and letting their plan expire. It's the least expensive way to park a phone number as regular top-ups aren't needed. This plan is not mentioned on their website. Funds added to a Lycamobile pay-as-you-go account never expire as long as a non-toll-free call is made or received or a text is sent at least every 60 days. That means, it can cost less than 30¢ a year to keep a SIM alive.
Settings and more info

[

]
a T-Mobile US locked phone does work on Lycamobile US using the newer 4G SIM cards
there are reports that certain VoIP programs like Google Voice don't work
APN: data.lycamobile.us (old) /or/ data.lycamobile.com (new)
Username: lmus (that's not capital I, but lowercase L)
Password: plus
as they state in their Terms and conditions 2.18 Data Plans - Permissible and Prohibited Uses: Your Data Plan is intended for Web browsing, messaging, and similar activities on your Device and not on any other equipment. Unless explicitly permitted by your Data Plan, other uses, including for example, using your Device as a modem or tethering your Device to a personal computer or other hardware, are not permitted. (caveat emptor!)
Customer Support: 866-277-3221 (toll-free)
Website: www.lycamobile.us
ZIP SIM

[

]

ZIP SIM by Ozono Networks, rebranded from Ready SIM in 2016. It's a MVNO on the T-Mobile network in 2G, 3G and 4G/LTE (see Basics and T-Mobile section) and aimed at short-time users and visitors.
They have shut down operations on June 30, 2020, and all numbers have been permanently deactivated. If you still have any credit with them or a SIM that was purchased, but not activated, you can contact them through their website below for details on reimbursement.
More info

[

]
Ultra Mobile

[

]
Ultra Mobile is another MVNO that started in 2012 using the T-Mobile network in 2G, 3G and 4G/LTE (see T-Mobile section and Basics for details).
Start up

[

]
SIM cards come with plans for free when purchased on their website or through their dealers (locator). Retailers like CVS have a starter kit for $34 which includes $29 credit which can be applied towards any of their plans (the packaging may have outdated information). Sometimes you can find SIM cards on Amazon or Ebay. Activate online or by calling 888-777-0446. Activation is free, you can change plans at any point.
Top-ups can be made by credit card online or over the phone or by vouchers with PIN codes sold at their outlets or online with a discount. Ultra adds a "Regulatory Recovery fee" of $0.5 or $1 (depending on the amount) to all recharges.
Trial plan

[

]
Their Trial Kit costs $5 and includes $5 credit towards upgrading to one of the "full" plans. It is available only from Amazon, often with a discount for just $0.95.
The Trial plan is valid for 7 days and includes:
100 minutes of voice (domestic and international)
100 (incoming and outgoing) text messages
100 MB of data
Data plans

[

]
These monthly combo plans called "classic" are offered. They all contain unlimited domestic and international SMS and unlimited domestic talk to about 50 countries plus call credit for some others. They also include $5 international roaming credit and a data share:
$19: 1 GB
$23: 2 GB
$29: 5 GB
$49: unlimited
After the plan limit is reached the speed is reduced to 128 KB/s or less for the rest of the month. You can add more high-speed data to your current month (it will not roll-over):
Plans renew every 30 days. If you don't have sufficient funds in your account to renew, your service will be suspended. If you don't renew within 30 days after your account is suspended, you may lose your phone number. To check balance and validity, text 'BAL' to 6700; to check data consumption, 'DATA' to 6700.
Ultra offers incentives to customers who pay for 3, 6, or 12 months in advance.
Ultra Flex

[

]
Ultra also offers an Ultra Flex multi-month plan. It includes unlimited domestic calls, unlimited international text, unlimited international calls to 10 countries and 250 MB of rollover LTE data per month. It's priced at $22 for one month, $35 for two months, $45 for three months and $50 for four months. Five of more months are $12.50 each.
Tourist Plan

[

]
For visiting tourists T-Mobile has shifted its own legacy tourist plan to its subsidiary Ultra. This plan is also available in some T-Mobile branded stores. It contains a free SIM card and 1000 minutes of domestic talk, 100 minutes to about 80 countries unlimited domestic and international texting and 2 GB of data (throttled afterwards) for 21 days at $30.
To activate your text 'GOGO' and your zip code to 6700 or visit tourist.ultra.me/activate. You can't extend your Tourist plan beyond 3 weeks or load it up with more data. To check balance text 'BAL' to 6700.
Settings and more info

[

]
Tethering (mobile hotspot use) is now permitted in their Terms of Service on all plans
APN: wholesale
Customer Support: Call 611 from an Ultra Mobile phone or 888-777-0446 from another phone
Website: https://www.ultramobile.com
Ting

[

]
Ting started in 2012 on the Sprint network and spread to T-Mobile and Verizon in 2G, 3G and 4G/LTE. They have now been acquired by Dish Wireless and have released a new set of plans.
Start up

[

]
Their SIM card for T-Mobile is sold online on their website for $9 or other online dealers like Amazon or eBay for less. They can also be found at Best Buy and Target stores. You need to activate your SIM on their website.
You need to allow auto-pay on your credit card which makes this SIM a hybrid pre-postpaid offer.
Data rates

[

]
As part of the Dish acquisition, Ting has moved to a more traditional pricing model, where voice and SMS are unlimited and prices vary by the amount of data purchased.
Flex: $10/month basic charge
5 GB (on device or tethering): $25/month
12 GB (up to 8 GB tethering): $35/month
22 GB (up to 12 GB tethering): $45/month
35 GB (up to 18 GB tethering): $55/month
For plans with included data, running out of the included allowance will result in data being throttled to 128kbps for the remainder of the month. Data for the Flex plan and additional high-speed data for the other plans costs $5/GB and rolls over.
Settings and more info

[

]
APN: wholesale
Customer support: 855 846 4389 only Mon-Fri
Website: http://ting.com/
Google Fi

[

]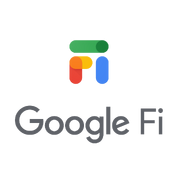 Google Fi (formerly: Project Fi) is a MVNO service by Google that provides phone calls, SMS, and mobile broadband using 4G mobile networks of Sprint, T-Mobile, U.S. Cellular, and Three as well as Wi-Fi.
The service was launched in 2015. Google Fi automatically switches between networks depending on signal strength and speed. It automatically connects to Wi-Fi hotspots with encryption through an automatic VPN. Phone calls transition between Wi-Fi and cellular networks. With all networks combined, the service covers more than 180 countries around the world.
Compatible phones

[

]
The service can only be activated on a few compatible phones. It started with the Nexus 5, followed by all newer iPhones. As of 2019 the list includes some Android models of HTC, Motorola, LG and Google's Pixel (see full list).
Start up

[

]
For a start Google Fi was only available online to be shipped to an US postal address. Since 2018 it's also sold in most Best Buy stores in the US (locator) for $9.99.
Data pricing

[

]
A subscription costs $20 per month for unlimited calls and text messaging, plus a customizable data allowance costing an additional $10 per GB in 100 MB increments. Money for unused data is credited back to the user's account, and overuse of data costs an additional $10 per GB. A data-only SIM card can be used on supported tablets, smartphones and car modems (e.g., Volvo) but can't be used for calls.
Google Hangout can be used and VoLTE is enabled. There is a monthly cap of $60 (for 6 GB). Beyond data is throttled to 256 kbps. The service can be used on many LTE networks and WiFi in almost 200 countries (see list) for the same price.
Settings and more info

[

]