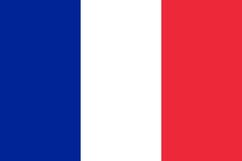 Wallis and Futuna is a special collectivity of France located in the Southern Pacific. It's not considered part of the EU and hence EU roaming regulations don't apply and international providers charge high rates when roaming in Wallis and Futuna. This includes French providers from the mainland who will also consider Wallis and Futuna as an overseas destination like some other French overseas territories.
Wallis and Futuna was the last French overseas territory to start mobile services in 2015. One operator is catering for about 15,000 inhabitants on the two major islands. A 3G network on 900 MHz was built for voice and text and a 4G/LTE network for data on an undisclosed frequency. As French regulator Arcep oversees the deployment, it's most likely on European frequencies. Data is only through their 4G and not 3G network and some phones don't work for data.
Manuia (by SPT) Edit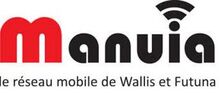 SPT for Service des Postes et des Télécommunications is the only provider on the islands. The brand for mobile network is called Manuia.
Availability Edit
A prepaid SIM card can only be purchased from one Mata-Utu SPT shop in Wallis island (open till 2.30pm Mon-Fri), located near the police station. The SIM card is 5000 XPF and comes with 3000 XPF credit and 10 domestic SMS included valid for 90 days. 
To recharge your account just buy a scratch voucher and send the code to 444, if success you will get message "compte rechargé". A top-up gives 1-6 months of validity according to value. They sell diffent top-ups for voice & SMS, SMS-only and data.
To check your balances, text 'solde' to 444 for free.
Data rates Edit
Default rate is 10 XPF per MB.
For data they sell special vouchers called Recharges 4G:  
1000 XPF: 300 MB for 3 weeks 
3000 XPF: 800 MB for 4 weeks 
5000 XPF: 2 GB for 6 weeks 
More Info Edit
If data doesn't work on your 4G phone, use a VPN
APN: manuia
Community content is available under
CC-BY-SA
unless otherwise noted.